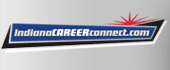 Job Information
eBay

Demand Management Analyst

in

Indianapolis

,

Indiana
eBay Demand Management Analyst
Responsible for capacity engineering, planning, and reporting oversight for the live site of eBay Marketplaces. Requires a strong statistical and analytic background. You will lead the compute resource allocation, balancing of resource distribution against supply chain, data center infrastructure, network, etc. and the implementation of tools and policies to optimize resource management across the entire engineering stack. You will help define the definition of on-demand computing. A top performer who excels in a fast-paced environment and has a passion for continuous improvement, strategic solutions to broad problems.
You should be strong at program delivery and technical skills with experience in software product development, quantitative analytics, and supply chain management.
Responsibilities include capacity status reporting, trending, forecasting, project sizing, performance analysis, optimization, root cause analysis for performance or capacity impacts, long term strategy and technologies evaluation.
Work involves a high degree of cross functional partnership and coordination across multiple business units, leading a team of experienced capacity engineers and interfacing directly with all levels of higher management.
Areas of responsibility include:
Interaction with Product Development, Business Development, Operations Eng, and Finance to facilitate chargeback, i.e. understanding of costs, strategies and plans in support of various initiatives

Identify and develop tools and reporting capabilities to provide performance and capacity related analysis insight and business awareness

Maintain effective and optimal utilization of resources

Ensure site performance meets specified performance SLAs and BCP targets in a cost effective manner

Create and maintain forecasting models for site activity and traffic based on critical site metrics

Size and prepare project impact and cost analysis

Develop automation of performance estimation and site analytics

Participate in root cause analysis efforts for capacity related events with site eng, problem management, product development, and operations engineering teams.

Work with process engineering to improve workflow efficiencies related to capacity provisioning and planning lifecycle

Provide weekly site health capacity status reporting across multiple technical subject areas pertaining to Marketplace Site operations
Minimum Qualifications:
Bachelor's Degree in technical field (In lieu of degree, 4 years relevant work experience)

Experience in leading highly-complex, technically-challenging projects, with solid engineering, scripting, and data analysis skills; self-sufficient data analyst and technologist.
Preferred Qualifications:
6 years relevant work experience, 3 years industry experience

Excellent oral/written communication, interpersonal, and analytical skills.

Outstanding organizational, prioritization, and multitasking skills.

Exceptional skills influencing, teaming, and delivering solutions in a highly complex, always changing, and nebulous environment.
eBay Inc. is an equal opportunity employer. All qualified applicants will receive consideration for employment without regard to race, color, religion, national origin, sex, sexual orientation, gender identity, veteran status, and disability, or other legally protected status. If you are unable to submit an application because of incompatible assistive technology or a disability, please contact us at talent@ebay.com . We will make every effort to respond to your request for disability assistance as soon as possible.
For more information see: EEO is the Law Poster and EEO is the Law Poster Supplement
This website uses cookies to enhance your experience. By continuing to browse the site, you agree to our use of cookies at http://www.ebayinc.com/our-company/privacy-center/privacy-notice/cookies-similar-technologies/
View our privacy policy at https://careers.ebayinc.com/join-our-team/privacy-policy/ and accessibility info at https://www.ebayinc.com/accessibility/
eBay