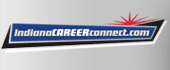 Job Information
Belcan

Design Engineer

in

Indianapolis

,

Indiana
Design Engineer
Job Number: 311543
Category: Engineering & Design SBU
Description: A Design Engineer job is currently available at Belcan in Indianapolis. This job is a full-time position with benefits. Great matching candidates will have 1-3 years of experience in an engineering field with a Bachelor's degree in Mechanical or Aerospace Engineering. In this job, you will support multiple projects, including responsibility for design evaluation responsibilities from request to completion. Communicate effectively with team members and management, utilizing verbal skills as well as written documents including plans, reports and presentations.
Design Engineer job duties:
Perform activities that include knowledge and support of the following: mechanical analysis, design, and calculations, engineering documentation composition, component durability assessment, and engine manufacturing / build and test.

Implement product definition criteria in accordance with requirements for commercial attributes associated with producibility/manufacturability of the component.

Manages and maintains projects in priority status as assigned by program management.

Maintains, reports, and communicates project status and progress to both internal program management team and customer.

Monitors and reports progress against project schedule by monitoring activities and resolving problems to ensure that customer Project Milestones are met.

Organize and maintain existing engineering records.

Perform other such duties as required.

DUE TO THE NATURE OF THE WORK PERFORMED, US CITIZENSHIP IS REQUIRED.
Strongly Desired:
Bachelor's degree in Aerospace or Mechanical Engineering.

Recommended one to three years of engineering experience in the field of gas turbine engines or turbomachinery

Ability to write technical reports and correspondence including customer reports.

Ability to read part prints and interpret GD&T is desired.

Ability to effectively present information in one-on-one, small group, and large group situations to customers, clients, and other employees of the organization.

Ability to contribute in a team environment.

Experience with TeamCenter is desired.
If you are interested in this Design Engineer job in Indianapolis please apply via the 'apply now' link provided. As an employee with Belcan Engineering, you will be part of one of the largest engineering firms in the United States. We maintain a small-company atmosphere as well as open communication at all levels of our organization, allowing for much more dynamic decision-making processes. We offer flexible schedules as well as an excellent mentoring system to ensure that you have all of the knowledge and tools you need to meet a diverse range of engineering challenges. You will also have opportunities to advance to positions of greater responsibility, including management roles. Your hard work and professional dedication will be rewarded with a competitive compensation package.
Belcan is an equal opportunity employer. EOE/M/F/D/V
Build a challenging and rewarding career with an industry leader!
www.BELCAN.com
Location: Indianapolis , IN
Minimum Experience (yrs):
Required Education: Bachelor (BA, BS...)
Benefits:
Return to search results Email this job to a friend (emailjobs.asp?jo_num=311543)
If you have previously registered with us, pleaseLog in (memberlogin.asp) to apply for this position.
*Logged in members may also add jobs to their job cart