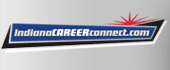 Job Information
Carrier

Design Engineer

in

Indianapolis

,

Indiana
Date Posted:
2020-08-26-07:00
Country:
United States of America
Location:
CAI23: Carrier-Indianapolis, IN 7310 W Morris St, Indianapolis, IN, 46231 USA
Carrier is a leading provider of HVAC, refrigeration, fire, security, and building automation technologies. These high-technology products and services enable modern life by delivering efficiency, safety, and security across several platforms.
General responsibilities:
This is an excellent career opportunity for a Design Engineer located at the Residential Product Design Headquarters in Indianapolis, Indiana.
The ideal candidate will work in a team environment with minimal direction and interact with project designers located locally and remotely. Candidate will be able to create and develop design concepts and final design solutions for HVAC products and with industry standard engineering documentation practices. Creative contributions are necessary when partnering with Product Development Engineers to improve the design of current and future products. An understanding of finite element analysis will be beneficial.
Key responsibilities:
Each day, the engineering team is working to meet some of the most unique and exciting global challenges. In order to maintain our role as a global leader, we continue to seek talented, ambitious individuals to join engineering. If you thrive in a fast-paced environment and are looking for an opportunity to apply your technical expertise, then we have a great opportunity for you. We are seeking an innovative, data driven, results-oriented team member to contribute to our continued legacy of innovation and success.
The candidate will have responsibility for the following in addition to adhoc assignments as needed.
Creation and oversight of project plans for Design Services activities for which Engineer is responsible.

Creation and development of design concepts and final design solutions for HVAC products using PTC Creo Parametric.

Application of GD&T to new product designs conforming to ASME Y14.5 (2009).

Provide tolerance stack-up analysis on product designs.

Delegate and oversee the creation of engineering documentation for new product releases (drawings, bills of material, and specifications).

Adhere to corporate design standards.

Interact as necessary with model makers, manufacturing engineers and outside suppliers / tool makers to provide required models and documentation for their respective activities.

Comply with International Trade Compliance and Export Compliance requirements.

Support pre-production build activities, conducted at local and remote manufacturing facilities as required.

Perform early design analysis (FEA, etc…) of components as needed.

May require periodic communication with team members in India during non-standard work hours.
Level of responsibility:
Responsible for several components of a project or a complex component of a larger project.

Makes significant contribution to their team by applying their knowledge of the subject area.

Works with moderate guidance on projects and leads work of departmental team.

Has a solid understanding of the fundamentals of the subject area and role - continuing to develop specialized knowledge.
TYPICAL EDUCATIONAL REQUIREMENTS:
The ideal candidate will possess a BS degree in Mechanical Engineering or a related technology field of study from an accredited university with a minimum of five years of experience in a related subject area.
Key qualifications:
Experience in solid modeling is required.

Understanding and experience with industry standard documentation practices is required.

Experience in Finite Element Analysis is required.

Experience in geometric dimensioning and tolerancing is required.

2 years of experience with PTC Creo Elements (Pro/Engineer) or equivalent course work is preferred.

Experience in the following modules will be beneficial; part, sheet metal part and assembly.

Experience with the Microsoft Office Suite is preferred.
Carrier is An Equal Opportunity/Affirmative Action Employer. All qualified applicants will receive consideration for employment without regard to race, color, religion, sex, sexual orientation, gender identity, national origin, disability or veteran status, age or any other federally protected class.
Job Applicant's Privacy Notice:
Click on this link at https://www.corporate.carrier.com/legal/privacy-notice-job-applicant/ to read the Job Applicant's Privacy Notice
Carrier