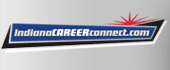 Job Information
Indiana University Health

Developer-Information Services Senior

in

Indianapolis

,

Indiana
Overview
Designs, develops, documents, tests, and debugs new and existing software systems and/or applications for internal use under limited supervision. Serves as technical resource on development projects. Participates in full development life cycle including requirements analysis and design. Writes technical specifications based on conceptual design and stated business requirements. Supports, maintains, and documents software functionality. Identifies and evaluates new technologies for implementation. Analyzes code to find causes of errors and revise programs as needed. Participates in software design meetings and analyze user needs to determine technical requirements. Consults with end user to prototype, refine, test, and debug programs to meet needs. Provides complex database query skills such as SSIS, SRS, Stored Procedures or other complex queries to provide technical and business teams with requested data. Mentors other team members.
• Bachelor's degree preferred or equivalent experience.5-7 years of experience required.
• Requires experience in designing and developing enterprise level applications, data extracts and interfaces using languages and technologies including but not limited to: Java, JEE, .NET, XML, JSP, ASP.net, IIS, COBOL, 4GL, HTML or SharePoint, ATG, Documentum, Search Engines as SOLR, Autonomy, Oracle, SQL Server, etc.
• Requires database experience such as but not limited to Oracle, SQL Server, etc.
• Healthcare, health insurance and health providers experience and understanding of processes is desired.
• Requires experience with enterprise integration tools such as Servicemix, Cloverleaf, HL7, etc. REQNUMBER: 269843