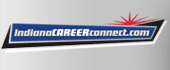 Job Information
Thompson Thrift

Development Manager

in

Indianapolis

,

Indiana
POSITION OVERVIEW: • Manage all aspects of Watermark Projects from purchase agreement up to construction handover, including preliminary design/site planning, due diligence, entitlement and permitting.
ACCOUNTABILITIES: The essential job functions of the Development Manager include but are not limited to the following:
Assist VP of Development with Seller and Legal coordination
• Assist with cost sharing agreements • Prepare at-risks • Review ALTA survey and plats with legal team
Municipality Coordination
• Prepare entitlement and permitting schedules • Assist in preparation of entitlement materials • Run technical review meetings with consultants • Present projects at municipal pre-app meetings • Review and confirm impact fees
Consultation Coordination
• Gather and review consultant proposals • Manage the budget detail for costs in the proforma • Coordinate Owner comments with the design team and consultants
Internal Team Coordination
• Manage and approve invoices • Review due diligence reports • Run internal meetings and track tasks to budget, time • Produce At-Risk schedules to request dollars to move forward
Construction Coordination
• Attend meetings with Thompson Thrift Construction • Work with Owner's Reps and TTC to increase understanding of project scope • Review TTC proposals to understand scope and cost • Review costs with Director to make sure proforma reflects current information
Partnership Reports, Organize/Maintain Project Files, Other Duties as Assigned
PREFERRED QUALIFICATIONS:
The following are minimum pre-requisites for the position of Development Manager:
• Bachelor's Degree required in Civil Engineering, Architecture or related field. • Two or more years of experience in a Residential Project Management position. • Computer literate with experience in MS Word & Excel. • Demonstrated ability to manage multiple concurrent projects. • Excellent problem solving, analytical, organizational and time management skills. • Detail oriented, purpose driven. • Able to set and meet deadlines.