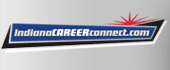 Job Information
Masco Corporation

Digital Marketing Technology Manager

in

Indianapolis

,

Indiana
Job Description
Purpose:
Delta Faucet is seeking a functional manager in digital marketing technology for our Digital Business Solutions group housed within Information Systems with a proven track record of leading engagements to build, deliver, and support digital content platforms. You will direct the functional activities, analysis, and re-design of functional requirements in the identified solutions space, while aligning to the overall Information Services (IS) strategy.
This role will focus on the following digital marketing functions and supporting technologies: email marketing & automation, digital asset management, product information management and marketing on demand solutions in both the b-to-c and b-to-b space. As a technical consultant you will strive to become a trusted advisor for your stakeholders, solving for complex challenges while supporting functional goals and processes. In addition, you will work with other IS teams to achieve desired outcomes. Finally, you will govern platforms and services for your respective Delta partners as well as other Masco business units.
Responsibilities:
Business Partner Engagement
Develop strong partnering relationships within the Company, providing consultancy on business process and solutions

Support strategic priorities and goals as well as contribute to the development of roadmaps in support of team goals

Craft Business Cases to identify projects to add to the IS Portfolio

Collaborate closely with cross-functional teams (digital experience, product, business intelligence, creative) for alignment
Solutions Design & Delivery
Maintain an understanding of broad trends in the technology landscape and apply them to our goals

Participate in overall business solutions designs including reengineering business processes, organization, and application architecture

Ensure that the projects aligned to the strategic roadmap for this business area are delivered with quality, timeliness, and cost-effectiveness

Act as Project Coordinator for smaller Information Technology projects while ensuring your project portfolio is successfully executed, in regard to scope, budget, and timeliness of solution delivery

Contribute to the development and maintenance of the enterprise digital marketing technology plan.
Solutions Support
Help manage support resources (internal and external) for a timely resolution of support issues

Drive critical incidents in area of responsibility to completion

Assist with the resolution of complex problems that cannot be resolved by Key Users

Partner with Solution Sustainment to seek opportunities to improve enterprise data management needs are being met

Accountable for the day-to-day operations of the digital marketing platforms supported by IS standard operating and support processes

Accountable for performance and uptime of the solution as measured by department KPIs
Education & Experience:
Bachelor's degree and 5+ years' experience in crafting, delivering, and developing business solutions with process and organization change.

Demonstrable experience in developing professional business relationships and cultivating these relationships to drive value centric initiatives.

Experience supporting and solutioning in digital marketing channels including email, social, mobile. Certifications in any of these related platforms are a plus.

Experience with Salesforce Marketing Cloud implementations and governance.

Experience managing (PIM) product information management systems such as Salsify, Stibo,

Experience managing (DAM) digital asset management systems such as Woodwing, Webdam, Canto, Extensis.

Creative and critical thinking, problem solving, business case development and achievement.

Experience working with external partners including agencies and contractors.

Shown ability to implement new standards and processes.

Excellent written and verbal communication skills with the ability to understand technical information and translate that information to users.

Executes responsibilities with limited oversight required.
Diversity & Inclusion:
At Delta Faucet Company, we view diversity as a mosaic of thoughts and perspectives that come from people's varied cultural backgrounds, experiences, education, career paths and other influences that make each of us unique. For us, inclusion means welcoming differing opinions, collaborating, allowing people to come to work as who they are and recognizing everyone's contributions. We know that in a diverse, inclusive company, ideas flow freely, all voices are heard and all perspectives are valued. Delta Faucet Company continuously strives to be this kind of organization. Diversity and Inclusion (D&I) supports our inherent values, makes us more relevant to customers and consumers and inspires innovation. It is not a goal or a program; it is a vital ingredient in our formula for success and a key to our future growth.
Company
Delta Faucet Company
Full time
Masco Corporation (the "Company") is an equal opportunity employer and we want to have the best available persons in every job. The Company makes employment decisions only based on merit. It is the Company's policy to prohibit discrimination in any employment opportunity (including but not limited to recruitment, employment, promotion, salary increases, benefits, termination and all other terms and conditions of employment) based on race, color, sex, sexual orientation, gender, gender identity, gender expression, genetic information, pregnancy, religious creed, national origin, ancestry, age, physical/mental disability, medical condition, marital/domestic partner status, military and veteran status, height, weight or any other such characteristic protected by federal, state or local law. The Company is committed to complying with all applicable laws providing equal employment opportunities. This commitment applies to all persons involved in the operations of the Company regardless of where the employee is located and prohibits unlawful discrimination by any employee of the Company.
Masco Corporation is an E-Verify employer. E-Verify is an Internet based system operated by the Department of Homeland Security (DHS) in partnership with the Social Security Administration (SSA) that allows participating employers to electronically verify the employment eligibility of their newly hired employees in the United States. Please click on the following links for more information.
E-Verify Participation Poster: English & Spanish at https://e-verify.uscis.gov/web/media/resourcesContents/E-VerifyParticipationPoster_ES.pdf
E-verify Right to Work Poster: English at https://www.uscis.gov/sites/default/files/USCIS/Verification/E-Verify/E-VerifyNativeDocuments/RighttoWorkPosterEnglish.pdf , Spanish at https://www.uscis.gov/sites/default/files/USCIS/Verification/E-Verify/E-VerifyNativeDocuments/RighttoWorkPosterSpanish.pdf
#LI-DNI
Masco Corporation is a global leader in the design, manufacture and distribution of branded home improvement and building products. Our products enhance the way consumers all over the world experience and enjoy their living spaces. Our portfolio of industry-leading brands includes Behr® paint; Delta® and Hansgrohe® faucets, bath and shower fixtures; Kichler® decorative and outdoor lighting and HotSpring® spas, to name a few.
At Masco, we believe in better living possibilities—for our homes, our environment and our community. Across our businesses and geographies, we seek out these possibilities to grow ourselves, enhance our consumers' lives, create returns for our shareholders and improve the world around us. We believe a strong, supportive presence in the communities where we live, work and do business is vital. We partner with organizations that are as driven as we are to support the growth of our communities, encourage and enable equity and provide safe, affordable housing for all families.
Masco Corporation