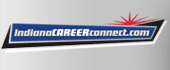 Job Information
Oracle

Director, Enterprise Applications – Software Development (JoinOCI)

in

Indianapolis

,

Indiana
Manage a team that designs, develops, troubleshoots and debugs software programs for databases, applications, tools, networks etc.
As a director of the software engineering division, you will apply your extensive knowledge of software architecture to manage software development tasks associated with developing, debugging or designing software applications, operating systems and databases according to provided design specifications. Build enhancements within an existing software architecture and envision future improvements to the architecture.
Assists in the development of short, medium, and long term plans to achieve strategic objectives. Regularly interacts across functional areas with senior management or executives to ensure unit objectives are met. Ability to influence thinking or gain acceptance of others in sensitive situations. Demonstrated leadership and people management skills. Strong communication skills, analytical skills, thorough understanding of product development. BS or MS degree or equivalent experience relevant to functional area. 7 years of software engineering or related experience.
Oracle is an Affirmative Action-Equal Employment Opportunity Employer. All qualified applicants will receive consideration for employment without regard to race, color, religion, sex, national origin, sexual orientation, gender identity, disability, protected veterans status, age, or any other characteristic protected by law.
Preferred Qualifications
*Director, Enterprise Applications – Software Development
Oracle Cloud Infrastructure (Remote)*
/At Oracle Cloud Infrastructure (OCI), we build the future of the cloud for Enterprises as a diverse team of fellow creators and inventors. We act with the speed and attitude of a start-up, with the scale and customer-focus of the leading enterprise software company in the world./
/Values are OCI's foundation and how we deliver excellence. We strive for equity, inclusion, and respect for all. We are committed to the greater good in our products and our actions. We are constantly learning and taking opportunities to grow our careers and ourselves. We challenge each other to stretch beyond our past to build our future./
/You are the builder here. You will be part of a team of really smart, motivated, and diverse people and given the autonomy and support to do your best work. It is a dynamic and flexible workplace where you'll belong and be encouraged./
About Oracle Cloud Infrastructure (OCI)
The next 5-10 years will see the software industry move from on-premise software solutions towards software delivery via cloud-based services. Oracle's number one strength is the size and strength of our software portfolio to which most of the business world heavily uses. Our vision is to bring our customers to the Cloud. From our app server and development tools to our dataset and people management software, Oracle already has the core infrastructure that all of this is built on.
The future is about providing higher level services that companies can consume on demand. Oracle is now recognized as a significant hyper-scale cloud provider offering hybrid capabilities, bridging the gap between on premise infrastructure and the Cloud to manage workloads in a secure, efficient, and cost-effective way.
Who are we looking for?
The OCI Enterprise Applications team is seeking an experienced Director of Software Development to transform our internal enterprise applications. This role will be responsible for retiring and modernizing legacy applications and services on Oracle Cloud Infrastructure. OCI is central to multiple businesses within Oracle, and cross organizational collaboration is common. We are looking for a leader that can thrive in this environment and provide a predictable delivery model. We are looking for a candidate with a proven track record and the ability to lead execution while the product suite is growing and evolving. A builder/innovator mindset is a must!
Responsibilities
You will lead multiple teams and be responsible for a wide variety of applications and services related to Software and System development. This role will work directly with the SVP, Enterprise Applications to build a roadmap from current state into our next generation of applications and services. This role works with executive line of business leadership across the company to manage key corporate services. You will work closely with partner development teams and your customers to reduce platform and service tech debt and operational overhead obtaining critical buy in for cloud native service adoption.
Your team operates in a fast-paced, global, results-oriented environment and requires the ability to influence the decisions of senior business leaders through effective verbal and written communication, logical reasoning, and the presentation of key timelines and service evolution.
Responsibilities Include:
Accountability and Responsibility for the Software Development roadmap through execution

Ownership of modernizing legacy and shifting to the cloud for your applications and services

Customer Management of key LOB partners through the creation and delivery of services against SLOs

Direct involvement with the OCI Engineering communities

Lead the team in creating scalable methods, best practices, and relevant KPIs. Develop and mentor the team to build strong technical leadership and customer skills

Foresee dependencies, risks, and issues

Getting involved in anything that will help the organization thrive whether a big project or small task

*
PREFERRED PERSONAL EXPERIENCE, CHARACTERISTICS AND LEADERSHIP SKILLS
The ideal candidate must be a high-energy, strategic and technical expert leader possessing a strong sense of urgency with a performance-based track record of success.
S/he will have demonstrated successful expertise with a cloud product technology company. The successful candidate will be technically adept, possessing a broad combination of skills and experiences reflecting the complexities of Oracle and Oracle's customers. This role requires technical cloud subject matter expertise and the capability to influence critical and timely transformational change for our customers.
The successful candidate:
10 years of manager experience leading and directing teams with many members located remotely and others that support success through a matrixed environment.

An experienced and credible technical expert with a recognized enterprise cloud technical skill set

A proven and enthusiastic, high-energy, motivating leader who is visibly passionate and is capable of inspiring and galvanizing an organization

A balance of strategic and tactical skills who will own issue resolution and issue elimination

An exceptional communicator who can write, present and effectively adjust messages to meet individual audiences and organizations

Experience in the ability to manage a team during transformational change.

A proven ability to navigate and effectively collaborate with other departments and resources in large complex environments
EDUCATION
A Computer Science degree is preferred. An advanced degree is a plus.

*
Job: *Product Development
Organization: *Oracle
Title: Director, Enterprise Applications – Software Development (JoinOCI)
Location: United States
Requisition ID: 20001127
Oracle