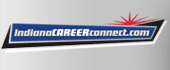 Job Information
Merck

Director Global Oncology Marketing

in

Indianapolis

,

Indiana
Job Description
Our Marketing team is passionate about bringing our Oncology products to our customers around the world to help them drive improved patient outcomes.
We have an exciting opportunity to join our Global Oncology Marketing Team at our company focusing on co-commercialization of our company's oncology products with one of our alliance partners. This position will primarily focus on developing the Global Brand Strategy for a new launches in Non-Small Cell Lung Cancer (NSCLC) and developing Pan Tumor strategic elements to help drive adoption across indications. This role will require strong leadership and the ability to collaborate across multiple internal and external stakeholders. As part of the Global Marketing Alliance Team, the individual in this role will partner with
Alliance counterpart Cross functional colleagues (Regulatory, Clinical Development) Global Tumor Teams to align product strategy among our Oncology Franchise Regions and top markets
The role will include the following responsibilities:
Foster strong working relationships with alliance partner

Development of pan tumor strategic elements to drive adoption across indications

Development of launch strategy for multiple indications in Non-Small Cell Lung Cancer and potential other indications

Lead brand strategy planning in Ex US markets

Manage tactical Planning & Execution (e.g., Advisory Boards, Congress Planning. Scientific Platform development, Medical Education programs, Patient Engagement)

Contribute to Medical and Health Economics and Outcomes Research Publication Planning

Organize customer engagement strategy and scientific expert leader engagement

Track competition to inform planning assumptions, strategy and positioning

Develop competitive response planning

Create & implement of internal/external communication plans & global process for "working together" within a complex Alliance structure

Participate in global/regional alliance operating models

Routinely present to & seek endorsement from governing Joint Commercialization Committee
Key Capabilities:
Demonstrated ability to work to solutions within complex organizations and markets, joint ventures and leading sub teams in support of key marketing strategy areas.

Successfully navigate the internal Alliance structure and external environments and deliver value to our customers.

Effective leader with proven ability to create brand plans that generate both revenue and operating income.

Work effectively with cross-functional partners including research and development, medical affairs, regulatory affairs, manufacturing, Health Economics and Outcomes Research, Business Development & Licensing, market analytics, field sales organization, international and domestic operations, legal, scientific communications, professional education, training and development, health care compliance, etc.

Provides commercial input to Alliance Partner on all aspects of commercialization, including product development team, target product profile development, global regulatory filing strategy, launch readiness reviews, organized customer interactions, market research, competitive intelligence, demand, revenue forecasts, Business Development & Licensing activities, and agency partner management.
Position Location: Kenilworth, NJ or Upper Gwynedd, PA or virtual/agnostic located.
Education Minimum Requirements:
Minimum of Bachelor's degree.

Master's Degree Preferred
Required Experience and Skills:
Pharmaceutical Business experience

Demonstrated experience in development of disease state and product strategy, product positioning, Strong interpersonal, relationship management skills & ability to influence from within and across dual organizations are a must.

Strong leadership, problem solving, teamwork, analytical, written/verbal communication, and presentation skills.

Experience with collaborations, influencing without authority and working successfully with cross-functional teams.

Results oriented; ability to operate and make decisions within situations of ambiguity

20-25% Travel, including some weekends.
Preferred Experience and Skills:
Oncology experience

Joint Commercial Venture/Commercial Alliance experience

Sales or Country/Global Marketing experience.

Product/Indication Launch experience.

Knowledge of Non-Small Cell Lung Cancer; familiarity with Tyrosine Kinase Inhibitor (TKI) drug profiles & scientific leaders in this area.
Our Human Health Division maintains a "patient first, profits later" ideology. The organization is comprised of sales, marketing, market access, digital analytics and commercial professionals who are passionate about their role in bringing our medicines to our customers worldwide
HHDI2021
Who we are …
We are known as Merck & Co., Inc., Kenilworth, New Jersey, USA in the United States and Canada and MSD everywhere else. For more than a century, we have been inventing for life, bringing forward medicines and vaccines for many of the world's most challenging diseases. Today, our company continues to be at the forefront of research to deliver innovative health solutions and advance the prevention and treatment of diseases that threaten people and animals around the world.
What we look for …
In a world of rapid innovation, we seek brave Inventors who want to make an Impact in all aspects of our business, enabling breakthroughs that will affect generations to come. We encourage you to bring your disruptive thinking, collaborative spirit and diverse perspective to our organization. Together we will continue Inventing For Life, Impacting Lives while Inspiring Your Career Growth .
INVENT.
IMPACT.
INSPIRE.
NOTICE FOR INTERNAL APPLICANTS
In accordance with Managers' Policy - Job Posting and Employee Placement, all employees subject to this policy are required to have a minimum of twelve (12) months of service in current position prior to applying for open positions.
If you have been offered a separation benefits package, but have not yet reached your separation date and are offered a position within the salary and geographical parameters as set forth in the Summary Plan Description (SPD) of your separation package, then you are no longer eligible for your separation benefits package. To discuss in more detail, please contact your HRBP or Talent Acquisition Advisor.
US and Puerto Rico Residents Only:
If you need an accommodation for the application process please email us at staffingaadar@msd.com
For more information about personal rights under Equal Employment Opportunity, visit:
EEOC Poster (https://www.dol.gov/sites/dolgov/files/ofccp/regs/compliance/posters/pdf/eeopost.pdf)
EEOC GINA Supplement​
OFCCP EEO Supplement (https://www.dol.gov/ofccp/regs/compliance/posters/pdf/OFCCP_EEO_Supplement_Final_JRF_QA_508c.pdf)
OFCCP Pay Transparency Rule
We are an equal opportunity employer, Minority/Female/Disability/Veteran – proudly embracing diversity in all of its manifestations.
Search Firm Representatives Please Read Carefully
Merck & Co., Inc., Kenilworth, NJ, USA, also known as Merck Sharp & Dohme Corp., Kenilworth, NJ, USA, does not accept unsolicited assistance from search firms for employment opportunities. All CVs / resumes submitted by search firms to any employee at our company without a valid written search agreement in place for this position will be deemed the sole property of our company. No fee will be paid in the event a candidate is hired by our company as a result of an agency referral where no pre-existing agreement is in place. Where agency agreements are in place, introductions are position specific. Please, no phone calls or emails.
Employee Status:
Regular
Relocation:
Domestic
VISA Sponsorship:
No
Travel Requirements:
25%
Flexible Work Arrangements:
Remote Work
Shift:
Not Indicated
Valid Driving License:
Hazardous Material(s):
Number of Openings:
1
Requisition ID: R99975
Merck