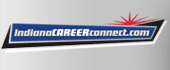 Job Information
Anthem, Inc.

Director, Group Retiree Strategy

in

Indianapolis

,

Indiana
Description
SHIFT: Day Job
SCHEDULE: Full-time
Your Talent. Our Vision. At Anthem, Inc., it's a powerful combination, and the foundation upon which we're creating greater access to care for our members, greater value for our customers, and greater health for our communities. Join us and together we will drive the future of health care.
This is an exceptional opportunity to do innovative work that means more to you and those we serve at one of America's leading health care companies and a Fortune Top 50 Company.
The Director, Group Retiree Strategy is responsible for Group Retiree Solutions (GRS) business unit strategic planning and driving operational performance improvement initiatives. The Director will work to ensure cross-functional alignment between finance, clinical/medical management, Stars, risk adjustment, cost of care, network, digital solutions, healthcare economics, and member insight work. This individual contributor will report to the Vice President Group Retiree Solutions.
The Director, Group Retiree Strategy will help to identify internal/external opportunities and develop partnering strategies for the GRS line of business. In addition, s/he will focus on strategic initiatives intended to drive strong performance for GRS in alignment with key business goals and in collaboration with regional market performance leaders. This person will be the GRS single point of contact for shared services areas required to ensure alignment for execution (e.g., compliance, legal, finance, etc.) and will coordinate communications and implementation of critical decisions. Serves as a thought leader regarding improvements of end-to-end processes enterprise wide that impact GRS and ensures alignment with other enterprise initiatives
Primary duties may include, but are not limited to:
Responsible for developing budgets and plans in support of strategic initiatives for Anthem Group Retiree Medicare Advantage plans

Develop innovative strategies to drive performance across the entire GRS book of business and for key national accounts

Actively manage progress toward annual goals and work with functional leaders to develop corrective action plans when variances occur

Lead large business initiatives and projects to drive GRS growth and performance

Ensure Group Retiree Solutions is included in Medicare-wide vendor programs through active engagement and collaboration

Drive execution in a complex, cross-functional environment with shared responsibilities and competing priorities

Navigate the Anthem enterprise matrix, influencing without direct authority and fostering a collaborative work environment to drive impact and deliver results

Understands all aspects of the business and partners with executive leadership to define strategy and successful criteria for the future.

Translates strategy into defined tactics programs/projects priorities and timelines and ensures alignment and attainment of enterprises strategic plans to turn strategy into reality.

Documents strategic priorities such as external environment and reports on customer insight research initiatives.

Builds and leverages relationships to provide innovative solutions to complex business problems.

Proposes opportunities to improve results based on continuous needs assessment.

Responsible for the development implementation and monitoring of line of business planning and project activities.
Qualifications
Requires a BA/BS degree in a related field; 10 years of leadership experience in healthcare business and analysis with experience in project management including a 3 to 5 year strategic plan with corresponding tactical plans; or any combination of education and experience, which would provide an equivalent background. Masters degree preferred. Ability to travel may be required.
PROFESSIONAL EXPERIENCE/EDUCATION 5+ years relevant Medicare and proven matrixed leadership experience 5+ years of in-depth HMO/PPO/healthcare experience Healthcare economics and/or risk adjustment experience required Large-scale project management, business change, strategy development and execution experience required Experience as a leader for a managed care organization, ideally with specific focus in Medicare and/or Medicaid managed care Comprehensive knowledge of HMO & PPO healthcare systems and how to improve quality of care and reduce costs Strong financial management, organizational, negotiation, analytical and management skills Highly effective interpersonal and relationship building skills with proven ability to communicate effectively across the board range of individuals Strong skills in presentation development, PowerPoint, and Excel a must Prior success in a fast-paced environment
CRITICAL LEADERSHIP CAPABILITIES Facilitates discussions to enable people to collaborate with each other independently; promotes collaboration across multiple parties. Identifies and meets with key players and stakeholders to help them shape a position and engages in a dialogue to reach a final conclusion together, compromising as necessary for results. Develops explicit understanding of which relationships are most important to the organization and its stakeholders, builds a network prioritizing these relationships.
OTHER PERSONAL CHARACTERISTICS Highly credible leader who, by reputation, will gain the trust and confidence of the business leaders. Sets compelling goals and shows tenacity, resilience, and bias for action and execution skills in driving towards these goals. Action oriented, hands-on, with demonstrated experience in an innovative, fast-paced, performance-oriented environment. Is highly articulate and when s/he communicates and engenders credibility with everyone s/he interacts with, but, in particular, with executives and associates. Must be able to influence across all levels of the organization, from staff to the executive level. Leads with a clear, compelling vision of where s/he wants to take their team, and also a view towards supporting the strategic advancement of the department
We offer a range of market-competitive total rewards that include merit increases, paid holidays, Paid Time Off, and incentive bonus programs (unless covered by a collective bargaining agreement), medical, dental, vision, short and long term disability benefits, 401(k) +match, stock purchase plan, life insurance, wellness programs and financial education resources, to name a few. Anthem, Inc. has been named as a Fortune 100 Best Companies to Work For®, is ranked as one of the 2020 World's Most Admired Companies among health insurers by Fortune magazine, and a 2020 America's Best Employers for Diversity by Forbes. To learn more about our company and apply, please visit us at careers.antheminc.com. An Equal Opportunity Employer/Disability/Veteran. Anthem promotes the delivery of services in a culturally competent manner and considers cultural competency when evaluating applicants for all Anthem positions.
REQNUMBER: PS50144
Anthem, Inc.