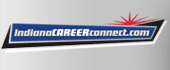 Job Information
Oracle

Director of Escalation Services – Data Center Global Operations (JoinOCI-Leader)

in

Indianapolis

,

Indiana
Work with a world class team to develop, implement, and support cutting edge Oracle technology.
Manages teams supporting and/or implementing multi-functional and/or multi-location projects and/or systems. Defines, documents and manages scope, expectations, implementation approach, deliverables and acceptance testing criteria. Develops and manages an effective risk mitigation strategy for the project(s).
Assists in the development of short, medium, and long term plans to achieve strategic objectives. Regularly interacts across functional areas with senior management or executives to ensure unit objectives are met. Ability to influence thinking or gain acceptance of others in sensitive situations. Successful track record as a manager. Detailed knowledge of technical and business concepts of a number of related applications areas. BA/BS degree preferred.
Oracle is an Affirmative Action-Equal Employment Opportunity Employer. All qualified applicants will receive consideration for employment without regard to race, color, religion, sex, national origin, sexual orientation, gender identity, disability, protected veterans status, age, or any other characteristic protected by law.
/At Oracle Cloud Infrastructure (OCI), we build the future of the cloud for Enterprises as a diverse team of fellow creators and inventors. We act with the speed and attitude of a start-up, with the scale and customer-focus of the leading enterprise software company in the world./
/ /
/Values are OCI's foundation and how we deliver excellence. We strive for equity, inclusion, and respect for all. We are committed to the greater good in our products and our actions. We are constantly learning and taking opportunities to grow our careers and ourselves. We challenge each other to stretch beyond our past to build our future./
/ /
/You are the builder here. You will be part of a team of really smart, motivated, and diverse people and given the autonomy and support to do your best work. It is a dynamic and flexible workplace where you'll belong and be encouraged./
_About Oracle Cloud Infrastructure (OCI)_
The next 5-10 years will see the software industry move from on-premise software solutions towards software delivery via cloud-based services. Oracle's number one strength is the size and strength of our software portfolio to which most of the business world heavily uses. Our vision is to bring our customers to the Cloud. From our app server and development tools to our dataset and people management software, Oracle already has the core infrastructure that all of this is built on.
The future is about providing higher level services that companies can consume on demand. Oracle is now recognized as a significant hyper-scale cloud provider offering hybrid capabilities, bridging the gap between on premise infrastructure and the Cloud to manage workloads in a secure, efficient, and cost-effective way.
---
_About this Role:_
Are you interested in being part of our organization supporting large-scale distributed infrastructure for the cloud? Oracle's Cloud Infrastructure team is building Infrastructure-as-a-Service technologies that operate at high scale in a broadly distributed multi-tenant cloud environment. Our customers run their businesses on our cloud, and our mission is to provide them with best in class, foundational cloud networking services.
We are looking for a hands-on senior leader, with strong people management experience, to build and then lead the escalation teams responsible for providing higher level support and monitoring of our cloud data centers world-wide.
As the Director of Escalation Services, you will lead a global team tasked with building and providing 24/7 escalation for our Oracle Cloud Infrastructure (OCI). This position will report to the Sr. Director of OCI Data Center Operations. The ideal candidate will have a passion for leading, developing, mentoring, and growing a dedicated and talented team of our Sr. Data Center Technicians within our Data Center space. Providing escalation support, process improvement, data trend analysis, and creating best practices.
This team will be the Single point of remote 24x7 escalation for our data center technicians and will provide global orchestration of activities across the data center environment. This will ensure faster response, reduced downtime and enhanced engagement with internal teams within Oracle.
You should be able to dig deep into the details to understand the implications of possible issues and seek workarounds where possible. Be willing to start small, working the details and grow with the team to implement change and the way we work as a whole.
Main Responsibilities:
Drive the vision for building this team and their environment to guarantee success.

As a key influencer, be able to work with peers to drive to a common goal

Drive and build relationships with partner teams to develop suitable tools and dashboards to enable successful support.

Analyze support and incident trends to define where and what activities can reduce incidents.

Utilize ITIL expertise to drive a shift left culture across the entire org

Embed deeply with Data Center Operations teams and drive data analysis.

Participate and contribute to the planning process to ensure people and financial resource investments are made at the right place, right time, and at the right size.

Link business strategy to KPIs, roadmaps and goal setting.
_Qualifications:_
5 years managing people in a technical environment

Bachelors of Science in IT related field (Computer Science, Electrical Engineering, Applied IT, etc) or related experience.

In Depth knowledge of Data Center ecosystems (mechanical, electrical, networking, cabling, server configuration, installation and data center builds)

Experience working with colocation providers

Deep experience and knowledge of highly scalable, multi-node environment

Ability to speak and present ideas to senior leadership and various stakeholder teams within OCI

Performance management experience in full employee life cycle

Provide guidance, coaching and direction to direct reports with tasks and job responsibilities
_You should be able to demonstrate:_
Knowledge of data center build outs and setup

Experience driving, creating, maintaining and improving processes and data center procedures

Knowledge and experience in one or more incident response systems (Jira, Remedy, ServiceNow, etc)

Creation and understanding of organizational metrics and environment trends within data center operational environments

Knowledge and experience in escalation best practices while identifying gaps and areas of improvement

Knowledge and experience in Disaster Recovery efforts and Root Cause Analysis (RCA) within Data center environments.

Experience in delivering and managing employee merit-based performance reviews

Experience in managing the full employee life cycle

Creating, improving and retiring of process improvements related to operational focus initiatives.

Experience influencing teams, stakeholders and leadership on data center processes, procedures, and requirements.
_Ideal candidate would be required to:_
Establish and develop structured processes with minimal guidance from leadership

Coach and mentor individual contributors across the organization

Develop team goals and provide regular feedback on performance

Deliver performance reviews and justify employee contributions in a merit-based organization

Grow the team by recruiting and hiring top talent to ensure appropriate staffing levels

Develop high-quality process, procedures and provide on-time project delivery

Collaborate and work effectively with multiple teams throughout the Oracle Cloud Infrastructure (OCI) organization

Identify and collaborate with development teams on automation efforts and process workflow management

Routinely review ticket queues and take-action to address urgent issues

Coordinate change management resources

Guide, train, and educate a team on industry and OCI best practices

Manage a diverse team
_Candidate can expect:_
An opportunity to contribute to a growing organization and capitalize on opportunities to drive scale and improvements within data center

Challenging and diverse projects

A stable environment with low turnover and great opportunities to grow

Competitive salary and benefits
/ /
/Oracle is an Equal Employment Opportunity Employer. All qualified applicants will receive consideration for employment without regard to race, color, religion, sex, national origin, sexual orientation, gender identity, disability and protected veterans status or any other characteristic protected by law./
Job: *Information Technology
Organization: *Oracle
Title: Director of Escalation Services – Data Center Global Operations (JoinOCI-Leader)
Location: United States
Requisition ID: 20000LBA
Oracle