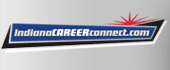 Job Information
Carrier

Distributor Services Rep

in

Indianapolis

,

Indiana
Date Posted:
2021-03-23-07:00
Country:
United States of America
Location:
CAI22: Carrier - Indianapolis 30 S Meridian St, Suite 500 , Indianapolis, IN, 46204 USA
If you are looking for a role that combines your drive to succeed with a passion for customers, Carrier has a great opportunity for you. We are seeking a high-energy, motivated, analytical supply chain professional to provide comprehensive order and logistics support in a dynamic two-step distribution environment.
This role provides customer support for order management, logistics, and transportation. The ideal candidate will be capable of applying in-depth sales and supply chain knowledge to proactively aid distributors in inventory management to drive growth and effectively react to market trends. They will also have the ability to use data from various business systems to provide analytical insight to support strategic and tactical supply chain initiatives.
Responsibilities
Analyze, validate, and manage large amounts of supply chain data

Review customer order trends and offer recommendations and feedback in a collaborative manner

Concisely summarize data analysis and present specific recommendations to stakeholders

Lead and coordinate effective execution of supply chain strategies through collaboration with sales, purchasing, scheduling, logistics, transportation, and distribution

Work with distributors, freight providers, and internal/external suppliers to resolve issues with order fulfillment

Provide post-sales transactional support

Obtain complete knowledge of distributor operations to promote optimal shipments through the use of Carrier's supply chain systems

Provide external support to our distributors, transportation providers, and other outside suppliers

Serve as liaison between internal departments and customers

Individually manage distributor accounts by developing and implementing strategies for distributor inventory management practices through analyzing product availability, market trends, and movement in order to aid in forecasting inventory levels

Contributes to their team by applying their knowledge of one or more functional areas

Manage special projects and serve as the team's subject matter expert
Key Qualifications
Demonstrated ability to effectively interface with internal and external customers required

Ability to work with, consolidate and present large amounts of data

Ability to engage with all levels of professionals, both internally and externally

Experience working in a complex business environment

Ability to transform large amounts of data into meaningful and actionable terms

Proven capability to communicate professionally in written and verbal format

Intermediate-level skills with Microsoft Office, especially Excel and Access

Ability to work independently and take the initiative in a fast-paced environment

Ability to handle multiple projects simultaneously and remain focused

Previous SAP and/or Salesforce experience preferred

Ability to work independently to manage multiple customer accounts
Job Classifications
2 - Professionals (EEO-1 Job Category-United States of America)

V2 - Aftermarket & Service - 2 (EEO Job Group-United States of America)

Additional Job Classifications

135 - CA-135 (Check Routing Code-United States of America)

Company Insider Types

Workers' Compensation Code from Job Profile

Workers' Compensation Code Override

Work Shift

1st Shift (United States of America)

End Employment Date

Available For Hire
Carrier is An Equal Opportunity/Affirmative Action Employer. All qualified applicants will receive consideration for employment without regard to race, color, religion, sex, sexual orientation, gender identity, national origin, disability or veteran status, age or any other federally protected class.
Job Applicant's Privacy Notice:
Click on this link (https://www.corporate.carrier.com/legal/privacy-notice-job-applicant/) to read the Job Applicant's Privacy Notice
Carrier