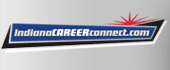 Job Information
Verizon

Edge Implementation Engineer Military Fellowship

in

Indianapolis

,

Indiana
What you'll be doing...
This opportunity is for Military personnel who are current participants of Hiring Our Heroes Corporate Fellowship Program Cohort 1-2021.
As our Edge Implementation Engineer, you will be part of a team that works with the latest technology to provide our customers access to our many network components. This includes many of the company's strategic initiatives such as 5G, VCP, MEC, Unified Transport and eNSE. You will be performing a technical role including end-to-end oversight and project management for our Service Aggregation and Transport Aggregation Points. The Engineer will cross-functionally collaborate with our Network Assurance and Power Space Cooling teams on new equipment activations. These initiatives will require a technical skill set that includes data center infrastructure support, network connectivity, power distribution and cable management. The Engineer will lead Capacity Management, Detailed Engineering and Implementation across multiple locations.
Capacity Management
Review fiber and copper cable utilization, growth trends, and forecasts to support Layer 1 and determine when a relief job is required.

Review Power/fuse/breaker utilization, growth trends, and forecasts to support Layer 1 and determine when a relief job is required.

Review network element chassis and port utilization, growth trends, and forecasts to support Layer 1 and determine when a relief job is required.

Review utilization of links (trunks and/or NNIs) between network elements, growth trends, and forecast data to determine when a relief job is required.

Rearrange, augment or remove/reuse capacity and/or network elements.
Detailed Engineering
Perform detailed Location specific Equipment Engineering. This includes developing all of the specifications required for installation forces to properly install, turn-up, inventory, and configure the equipment, obtaining appropriate management approvals, issuing purchase orders, and ensuring vendor delivery.

Detail Engineering, Equipment/Hardware/Cable Ordering and delivery, and Installation. Set and track appropriate dates and facilitate communication/coordination between teams and across sites to insure successful, on-time completion.

Ensure that work meets all applicable engineering, financial, planning, and operational/ NA standards.

Develop Bill of Material and place orders for network equipment, rack, and hardware requirements. Define cable requirements, create cable running lists, and order all cables.

Manage, input, and update IFP, Nautilus, FUZE to reflect new builds, adds, and decommissions.

Ensure the network elements (technical facility, location, bay/shelf, alarm points, etc.) are documented with necessary identifiers labels.

Perform site surveys to assist in completing detailed engineering.

Engineer floor space, rack space and hardware for all equipment in locations.

Engineer placement and cable measurements

Provide power/fuse/breaker assignments

Engineer / Partner on Cabinet / equipment cooling and air flow.
Implementation
Coordinate/prioritize major site activities to meet installation timelines, optimize maintenance window equipment installation activity, and maintain proper site operations.

Installation Management responsibility for all projects.

Manage EFI vendors while on-site / Coordinate activities.

Ensure timely and cost-effective completion of work to meet customer demands and budget constraints.

Develop schedules, define resource requirements, resolve roadblocks, and provide status updates for major program changes that are made to network infrastructure.

Perform the physical construction activities associated with installation/modification; facility infrastructure (rack/shelf space, power circuits, timing sources, etc.); and electronic equipment/cards using internal and/or external resources. Manage / Engineer Initial Device management connectivity.

Ensure the installed network elements (including fiber management, power/grounding standards, shelf/chassis installation, cards, etc.) meet defined Verizon Engineering guidelines.

Perform end of job closeout and quality review.

Update required systems as needed.

Partner with other teams to ensure a successful job.

Position requires occasional late night and all night support and participation.
What we're looking for...
You'll need to have:
Must be a current participant of Hiring our Heroes Corporate Fellowship Program Cohort 1-2021.

Bachelor's degree or four or more years of work experience.

Four or more years of relevant work experience.

Valid driver's license.

Willingness to travel.
Even better if you have:
Bachelor's degree in Computer Engineering, Computer Science. Three or more years of Information Systems experience preferred -CCNA - Expertise in data networking protocols including TCP/IP, OSI, BGP, and other LAN/WAN protocols.

Two or more years of experience Wireless Networking Architecture, LTE Network Architecture.

Experience using Cisco or Juniper devices.

Experience with AC and DC Power Plant, power distribution.

Experience in equipment space planning and heat load.

Experience with Software Defined Networks and Virtual Machines

Project Management training and experience in Project Management.

Experience with performance measurement and capacity planning.

Experience supporting commercial, 24x7, and Internet-facing systems.

Understanding of the UNIX operating system and Redhat. Experience developing support tools using scripts and utilities.

Familiarity with system management and monitoring software.

Understanding of Firewall hardware and software.

Understanding of Sniffer software and hardware analysis tools. -Hands-on T1/T3 / OC-3 interconnects. Asynchronous / Synchronous connectivity (i.e. RS-232, RS-449, PPP, HDLC,) XBaseT, Coax, Fiber.

Ability to be a self-starter and capability of working independently.

Demonstrated technical and analytical skills.

Strong interpersonal skills. Demonstrated ability to work with others effectively and achieve goals.

Strong written and oral communication skills. Demonstrated capability to communicate clearly and effectively via written technical proposals and oral communications.

Ability to work with minimal supervision and make sound technical judgments in a demanding environment.
When you join Verizon
Verizon is a leading provider of technology, communications, information and entertainment products, transforming the way we connect across the globe. We're a diverse network of people driven by our ambition and united in our shared purpose to shape a better future. Here, we have the ability to learn and grow at the speed of technology, and the space to create within every role. Together, we are moving the world forward – and you can too. Dream it. Build it. Do it here.
Diversity and Inclusion at Verizon
At Verizon, we know that diversity makes us stronger. We are committed to a collaborative, inclusive environment that encourages authenticity and fosters a sense of belonging. We strive for everyone to feel valued, connected, and empowered to reach their potential and contribute their best. Check out our diversity and inclusion page to learn more.
Equal Employment Opportunity
We're proud to be an equal opportunity employer - and celebrate our employees' differences, including race, color, religion, sex, sexual orientation, gender identity, national origin, age, disability, and Veteran status. Different makes us better.
REQNUMBER: 551911-1A
Verizon