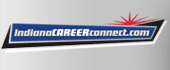 Job Information
Lilly

EHR & Health IT Analytics Consultant

in

Indianapolis

,

Indiana
At Lilly, we unite caring with discovery to make life better for people around the world. We are a global healthcare leader headquartered in Indianapolis, Indiana. Our 35,000 employees around the world work to discover and bring life-changing medicines to those who need them, improve the understanding and management of disease, and give back to our communities through philanthropy and volunteerism. We give our best effort to our work, and we put people first. We're looking for people who are determined to make life better for people around the world.
The Electronic Health Records (EHR) & Health IT Analytics Consultant is a key role within the EHR & Health IT Center of Excellence. Based in Lilly Value & Access (LVA), this role leads data management and analytics for a wide variety of electronic Presence, Positioning and Pipeline capabilities and projects. Focused on Lilly's U.S. Affiliate, it is responsible for maintaining, improving and expanding established approaches, processes and applications to derive meaningful digital Performance insights for LVA, Omnichannel and brands. This role constructs data models from disparate sources in order to guide Integrated Health organization segmentation and targeting. Through the Team Lilly model, it also partners with a wide variety of internal customers to measure business outcomes, produce timely assessments of Lilly's health IT investments and deliver optimization recommendations.
Key Responsibilities
Continuously map maturity of U.S. EHR installation, system governance and user support in Integrated Health Systems.

Deliver robust analytics supporting seamless digital launch of new products and indications; electronic access troubleshooting for in-market brands; and outcomes reporting for all digital Presence projects and initiatives.

Develop, test, and maintain new analytics approaches, processes and applications to derive meaningful insights for LVA, Omnichannel, brands and other internal customers.

Measure and report on current health IT solutions partnerships, then lead delivery of performance summaries and optimization recommendations to brand partners and other internal stakeholders.

Collaborate with Director to anticipate, organize and address prioritized analytics needs across the EHR & Health IT CoE team and its many cross-functional partners.

Identify, contract with, and manage external partners supporting data and analytics projects.

Help assess expected scale and business impact of potential new Health IT solutions and capabilities.
Basic Qualifications
Bachelor's Degree in relevant field (e.g., business, marketing, communications, science, healthcare)

Experience managing external partners

Experience developing marketing/communications campaigns from concept to implementation, including understanding of U.S. promotional regulations and MLR review and approval process

Qualified candidates must be legally authorized to be employed in the United States. Lilly does not anticipate providing sponsorship for employment visa status (e.g. H-1B or TN status) for this employment position.
Additional Skills/Preferences
Experience working within any of the following industries: Biopharmaceuticals, large health systems, health information technology (e.g., electronic health records), payers (e.g., health insurance companies or pharmacy benefit managers)

Foundational understanding of the health system ecosystem (HCPs, payers, health systems)

Minimum 3 years of pharmaceutical sales or marketing experience, including digital channels

Results-driven attitude with the ability to work under pressure, navigate through ambiguity, and balance multiple priorities

Process documentation and program management experience

Strong communication and listening skills

Demonstrated track record of execution and entrepreneurial thinking

Experience navigating the evolving compliance and regulatory requirements and environment

Ability to think strategically and opportunistically, to help identify opportunities and develop tactical paths toward realizing those opportunities

Significant written and verbal communications skills

Strong interorganizational skills that enable you to build and manage working relationships with multiple, diverse groups of people across the organization

Ability to effectively collaborate in a team environment

Reviews recommendations/strategic activities to ensure it adheres to the highest quality standards

Campaign management experience—understanding benefits of targeted media and measurement of campaigns

Modest amounts of travel may be required
Eli Lilly and Company, Lilly USA, LLC and our wholly owned subsidiaries (collectively "Lilly") are committed to help individuals with disabilities to participate in the workforce and ensure equal opportunity to compete for jobs. If you require an accommodation to submit a resume for positions at Lilly, please email Lilly Human Resources ( LillyRecruitingCompliance@lists.lilly.com ) for further assistance. Please note This email address is intended for use only to request an accommodation as part of the application process. Any other correspondence will not receive a response.
Lilly is an EEO/Affirmative Action Employer and does not discriminate on the basis of age, race, color, religion, gender, sexual orientation, gender identity, gender expression, national origin, protected veteran status, disability or any other legally protected status.
At Lilly we strive to ensure our employees are part of a team that cares about them and our shared purpose of making life better for those around the world. How do we do this? We continue to look for ways to include, innovate, accelerate and deliver while maintaining integrity, excellence and respect for people.​ We hope that you seek to join us on our journey as we create medicine and deliver improved outcomes for patients across the globe!
#WeAreLilly
Lilly