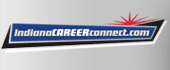 Job Information
CTG

ELEARNING DEVELOPMENT PROJECT MANAGER

in

Indianapolis

,

Indiana
ELEARNING DEVELOPMENT PROJECT MANAGER
United States
Information Technology
Oct 02, 2020Post Date
20203691Requisition #
Apply for JobShare this JobSign Up for Job Alerts
CTG is actively recruiting for an E-Learning Development Project Manager to manage a high-performing development team for a global audience. If you are passionate about organization, project management, and eLearning, this is a great opportunity to sharpen your skills in a challenging and fast-paced environment. This position offers a comprehensive salary package with medical, dental, vision, 401K, paid time off, and much more!
As the E-Learning Development Project Manager you will be responsible for ensuring that every aspect of course development is completed on time, in alignment with our client's quality standards, and exceeds customer expectations. You will manage and execute the day-to-day operational and administrative aspects of projects, creating timelines and project plans, developing and tracking project budgets, and gathering evaluation data on deliverables.
Responsibilities would include, but are not limited to:
• Creates quarterly plans for eLearning requests and development resources
• Creates detailed project plans for each deliverable
• Manages the development of courseware through the ADDIE phases
• Meets with clients and team, prepares communication to summarize discussions and action items in meetings – internal and client meetings
• Assists team with proposals and SOWs which may include the following: preparation of budgets and timelines, writing descriptions of proposed deliverables, and management of the design team
• Performs reporting as needed; compiles data, conducts analysis and generates reports as needed
• Oversees projects for a development team that consists of content authors and multimedia specialists
• Provide dashboards for clients, team, and leadership on projects status, budget and measurement as define by each audience
• Key communicator to our programs, learners, and stakeholders
• Lead additional projects as assigned
Requirements:
• At least 3 years of eLearning project management experience, including multimedia specialists and video experts REQUIRED
• Must be detail orientated, organized, accurate, flexible, and able to handle multiple tasks with time-critical deadlines
• Knowledge of instructional design and adult learning principles and best practices for e-learning
• Experience with e-learning development is preferred, but not required
• Excellent time management skills with the ability to organize and prioritize effectively
• Ability to work in a fast paced, changing environment
• Excellent problem solving and communication skills with little to no oversight
• Experience working with SmartSheet is highly preferred
• Candidate must be assertive and have excellent communication skills
• Candidate must be able to navigate well within a dynamic, complex, matrixed organization with varying communication styles
• Experience with a large global company preferred
• Proficient with Articulate products is a plus
• Sales training experience is a plus
• Strong working knowledge of Microsoft Office Suite
CTG (NASDAQ: CTG) has developed a reputation for responsiveness and reliability - traits that our clients say set us apart - since our founding in 1966. As one team, we create and deliver information and technology solutions that make our clients more successful and cultivate a workplace that attracts and develops the best people. Our vision is to be an indispensable partner to our clients and the preferred career destination for information and technology experts. CTG has operations in North America, South America, Western Europe, and India and regularly posts news and other important information online at www.ctg.com.
Our culture is a direct result of the people who work at CTG, the values we hold, and the actions we take. In other words, our people are the culture. It's a living, breathing thing that is renewed every day through the ways we engage with each other, our clients, and our communities. Part of our mission is to cultivate a workplace that attracts and develops the best people, reflected by our recognition as a Great Place to Work-certified company across many of our global operations.
CTG will consider for employment all qualified applicants including those with criminal histories in a manner consistent with the requirements of all applicable local, state, and federal laws.
CTG is an Equal Opportunity and Affirmative Action Employer. CTG will assure equal opportunity and consideration to all applicants and employees in recruitment, selection, placement, training, benefits, compensation, promotion, transfer, and release of individuals without regard to race, creed, religion, color, national origin, sex, sexual orientation, gender identity and gender expression, age, disability, marital or veteran status, citizenship status, or any other discriminatory factors as required by law. Our Affirmative Action program serves to promote occupational equality and diversity through good faith efforts. CTG is fully committed to promoting employment opportunities for members of protected classes.
Additional Information
Job Function: Project Management & Administration

Education Level: Bachelor's Degree (±16 years)

Work Remote: Yes

Travel: No
CTG