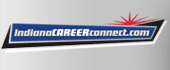 Job Information
Lilly

Engineer-Robotics Integrator

in

Indianapolis

,

Indiana
At Lilly, we unite caring with discovery to make life better for people around the world. We are a global healthcare leader headquartered in Indianapolis, Indiana. Our 39,000 employees around the world work to discover and bring life-changing medicines to those who need them, improve the understanding and management of disease, and give back to our communities through philanthropy and volunteerism. We give our best effort to our work, and we put people first. We're looking for people who are determined to make life better for people around the world.
The mission of engineering is to utilize sound engineering principles to safely create, qualify, maintain and continuously improve the processes, facilities and equipment needed to carry out the manufacturing mission. In support of this mission, this position will provide engineering expertise for the integration of robotic technologies across the Lilly manufacturing sites that result in productivity improvements, safety improvements, and variability reduction.
The robotics integration engineer will lead efforts to enable information and data flow between and across manufacturing sites in support of the deployment of robotic systems. This role will support innovation evaluation, implementation, and continuous improvement for Manufacturing Process Automation and IT Systems with a focus on data historians, advanced analytics, cyber security, data integrity, system validation, and process optimization.
Key Objectives/Deliverables
Lead efforts with global sites and Robotics program peers to develop solutions for the integration of robotic systems that enable the flow of material and data across our manufacturing sites.

Provide subject matter expertise for the Global Robotics Program in areas including data integration, data analytics, visualization, process automation, manufacturing execution systems, data integrity, system validation, and cyber security.

Support manufacturing sites and business partners in developing system architecture and integration road maps to achieve business targets.

Develop robust and innovative solutions enabling our site engineers to utilize data to drive improvement decisions, identify issues, and utilize advanced analytics in the support of deployed robotic systems.

Increase the benefits integrated robotics systems while driving life-cycle costs down.

Own and support Global Robotics Program integration systems / applications centrally and manage changes utilizing best practices and GMP qualification processes.

Lead design, development, and deployment of integration solutions to meet business requirements across the Global Robotics Program portfolio that are cost effective and sustainable

Bring external and innovation focus, combined with a strong understanding of business objectives, manufacturing and quality processes and technologies, IDS/Automation applications, infrastructure and cyber-security, to define road map for integration solutions for the Global Robotics Program.

Provide input into annual budget planning for technology migrations and project cost estimation.

Research, identify, test, certify, and select technology products required for the integration of robotic systems.

Collaborate with Lilly cyber security teams to ensure systems are designed to current security standards.

Serve as a key thought leader across process automation and MQ IDS to maximize value through the best leveraging of integration

technologies and solutions. Partner with MQ IDS architects, process automation architects, GIS and external resources and key customers to identify business problems, opportunities and processes to set the strategic Process Automation Integration direction to meet business needs.

Be a champion for safety activities and a role model for diversity, ethics, and compliance.
Basic Qualifications :
Minimum 5 years' experience in manufacturing and data integration.

B.S. or masters in Engineering, Computer Science, or related science field
.
Additional Skills/Preferences :
Knowledge of communication protocols, data integration, data analytics, visualization, enterprise systems, process automation Systems, data historians, databases, manufacturing execution systems, cyber security, system validation, and data integrity.

Core knowledge related to ISE S95, S99 and S88 principles

Experience in pharma or GMP industry

Experience working with validated systems

Expertise in Lilly's preferred platforms, including Rockwell Automation, PMX, and SAP

Experience in OSI PI Data Historians and big data platforms

Proficiency in planning and managing teams to carry out highly complex tasks and/or tasks that are highly cross-functional or cross-site in nature.

Demonstrated ability to communicate effectively to customers, business partners, and staff including good oral, written, and visual presentations.

Demonstrated ability to interpret and apply solutions to different situations by understanding customer needs and applying strong problem-solving skills.

Demonstrated ability to utilize and implement various tools, systems, and processes resulting in improved operational excellence of laboratory and business operations.

Ability to work well with different cultures and engineering disciplines globally

Strong experience managing initiatives and projects with aggressive timelines.
Eli Lilly and Company, Lilly USA, LLC and our wholly owned subsidiaries (collectively "Lilly") are committed to help individuals with disabilities to participate in the workforce and ensure equal opportunity to compete for jobs. If you require an accommodation to submit a resume for positions at Lilly, please email Lilly Human Resources ( LillyRecruitingCompliance@lists.lilly.com ) for further assistance. Please note This email address is intended for use only to request an accommodation as part of the application process. Any other correspondence will not receive a response.
Lilly is an EEO/Affirmative Action Employer and does not discriminate on the basis of age, race, color, religion, gender, sexual orientation, gender identity, gender expression, national origin, protected veteran status, disability or any other legally protected status.
At Lilly we strive to ensure our employees are part of a team that cares about them and our shared purpose of making life better for those around the world. How do we do this? We continue to look for ways to include, innovate, accelerate and deliver while maintaining integrity, excellence and respect for people.​ We hope that you seek to join us on our journey as we create medicine and deliver improved outcomes for patients across the globe!
#WeAreLilly
Lilly