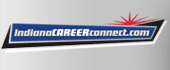 Job Information
Jacobs

Entry Level Commissioning, Qualification and Validation (CQV) Engineer

in

Indianapolis

,

Indiana
Entry Level Commissioning, Qualification and Validation (CQV) Engineer
Description
Our People & Places Solutions business – reinforces our drive to improve the lives of people everywhere and epitomizes the "why" of what we do – the tremendous positive impact and value our solutions bring to our communities and society as a whole. From facilities delivering life-saving therapies and ensuring clean water to enabling the connection of people through all modes of transportation and providing access to technology – we're integrating a multitude of these solution elements to build the smart environments of tomorrow.
Start your Jacobs career with a company that inspires and empowers you to deliver your best work so you can evolve, grow and succeed – today and into tomorrow.
Position Summary:
The Commissioning,Qualification and Validation (CQV) Engineer will provide CQV services toclients in the Life Sciences Industry. The position provides an excellentopportunity to work for a Global Engineering Firm and support clients thatmanufacture life changing products. This position shall be responsible for the developmentand execution of CQV documentation on a variety of equipment, facilities,utilities, components, products, and systems for a diverse client base ofbiotechnology, pharmaceutical, medical device, gene therapy and cell therapymanufacturers.
Technical/FunctionalResponsibilities:
ProvideCQV support to clients that manufacture GMP products on a consistent basis inconjunction with industry best practices:
Generateand execute CQV protocols using Good Documentation Practices (GDPs)

Investigateand resolve protocol exceptions or discrepancies

Developtechnical reports and CQV summary reports

Readand verify facility and equipment drawings (e.g., P&IDs, AF&IDs, etc.)

DevelopStandard Operating Procedures (SOPs), process workflows, Validation MasterPlans, User Requirement Specifications, Turnover Packages, and other regulatorysupport documentation

Applyengineering knowledge of, and experience with, manufacturing equipment, processequipment, HVAC, utilities, instrumentation, controls, and automation to supportclients
#AF
#LifeSciences
Qualifications
Theideal candidate for this position will possess the following:
BS in Mechanical, Chemical or Electrical Engineering or equivalent

New college grad interested in working in the life sciences industry

Technical writing skills

Proficient with Microsoft Office – Word, Excel, PowerPoint, Project

Flexibility and willingness to travel and work at various clients' locations

Ability to work well with diverse, multi-disciplined groups

Ability to effectively communicate with management and fellow project team members

Ability to negotiate/compromise with other project team members to achieve project goals

Ability to listen and respect fellow project team member's ideas and opinions and work through conflicts or disagreements
Preferred Qualifications:
Experience working in Life Sciences Industry, Internship or CO-OP
#AF
#Lifesciences
At Jacobs, we help prepare people for newopportunities and challenges. With positions at every level, openings inmultiple disciplines, expertise in a range of markets and offices around theglobe, we create an environment where you can learn, grow, and thrive. From ourcompetitive benefits program to our Health and Safety initiative of Beyond Zeroworkplace injuries, we believe that you'll find a flourishing career here atJacobs.
Jacobs is an Equal Opportunity/Affirmative Action Employer. All qualified applicants will receive consideration for employment without regard to race, color, religion, sex, sexual orientation, gender identity, national origin, disability, veteran status or other characteristics protected by law. Jacobs is a background screening, drug-free workplace.
Job Engineering
Primary Location United States-Indiana-Indianapolis-US IN Indianapolis - Jeg
Job Type Graduate Job
Req ID: LIF000131
Jacobs