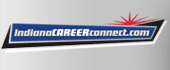 rn more by visiting <a href="https://www.myhntbtotalrewards.com/en/public/" target="_blank">HNTB Total Rewards</a>.</strong><strong></strong><p></p><strong> HNTB is an A
rmative Action and <a href="https://www.hntb.com/equal-opportunity/" target="_blank">Equal Opportunity Employer</a> . </strong><strong></strong><p></p><strong> HNTB d
NTB participates in <a href="https://www.e-verify.gov/sites/default/files/everify/posters/EVerifyParticipationPoster.pdf" target="_blank">E-Verify</a></strong></li><li><strong>Know your rights
: <a href="https://www.e-verify.gov/sites/default/files/everify/posters/IER_RightToWorkPoster%20Eng_Es.pdf" target="_blank">Right to Work</a></strong></li></ul></body></html>
Job Information
HNTB

Estimator III

in

Indianapolis

,

Indiana
What We're Looking For
Prepares all aspects of detailed cost estimates with minimal supervision for projects that are generally larger and more complex estimating assignments. Accurately projects the cost of upcoming projects. Responsible for conceptual, definitive, man-hour, and equipment factored total installed cost estimates. Duties may also include preparing economic cost studies, cash flows, and contingency analyses.
Preferred Qualifications and Skills:
AACE's CEP (Certified Estimating Professional) or equivalent designation

Experience preparing cost estimates using a variety of Estimating tools, including Excel spreadsheets, Sage Timberline, HCSS HeavyBid, and/or other estimating software
*IND
What You'll Need
Essential Responsibilities:
Provides support in price negotiations. Obtains quotes for materials and services. Participates in client presentations as required.

Performs related costs estimating and budgeting functions. Performs conceptual estimating by establishing a project's cost prior to development of graphical representation of a facility. Works closely with the project supervisor to ensure the project estimate meets all financial and regulatory guidelines. Operates and provides oversight and guidance on the use of selected estimating software.

Performs detailed cost estimates by breaking down the items of work on an orderly and logical basis, determining the cost of each item from experience and summarizing the total. Prepares detailed breakdown of components and elements of estimates for systems and subsystems.

Develops duration estimates of specific construction activities based on assumed construction approach and appropriate production rates. Prepares independent cost estimates (ICE) for submitted change order proposals.

Analyzes specifications, drawings, sketches and sample layouts to calculate total construction cost using labor, material, and equipment pricing schedules in concert with historical data.

Reviews contractual documents and contract modifications to determine scope of work and scope changes.

Prepares and summarizes task and subtask estimates, including rate and unit cost determination and performing mathematical calculations by applying standard factors.

Accumulates, evaluates, and documents historical cost data and construction procedures and methods in order to maintain current estimating standards and databases.

Prepares takeoffs on complex projects, drawings, and plans with project management and checks for mathematical and technical accuracy. Assigns material costs and staffing costs to the takeoffs.

Performs other duties as assigned.
Minimum Qualifications:
Bachelor's degree in Engineering, Architecture, Construction Management or Business

4 years related experience

In lieu of education, 8 years development of cost estimates in facilities construction experience
Visa sponsorship is not available for this position.
#ConstructionManagement
About Us
For more than a century, HNTB has helped deliver infrastructure solutions that best meet the unique needs of our clients. With client relationships spanning decades, we understand infrastructure life cycles and have the perspective to solve technical challenges with clarity and imagination. We are far more than a design firm. We see and help address far-reaching issues of financing, legislation, design, construction, community outreach and ongoing operations. As employee-owners committed to the highest levels of performance, we enable clients to achieve their goals and inspiring visions.
Just like we are committed to delivering for our clients, HNTB is also committed to delivering for you by offering benefits to protect the health of you and your family, help you balance family and career, and build your savings for retirement. Learn more by visiting HNTB Total Rewards.
HNTB is an Affirmative Action and Equal Opportunity Employer .
HNTB does not discriminate on the basis of race, color, religion, sex, national origin, age, disability, pregnancy status, sexual orientation, gender identity, veteran status, genetic information, citizenship status, or other status protected by law. We will provide reasonable accommodations for qualified individuals with a disability where appropriate.
Work Authorization
In compliance with the Immigration Reform and Control Act of 1986, we will hire only U.S. citizens and aliens lawfully authorized to work in the United States (if the position is or will be one which is subject to U.S. law).
Verification of employment eligibility will be required at the time of hire. Visa sponsorship is typically not available for entry level positions.
HNTB participates in E-Verify

Know your rights: Right to Work
HNTB