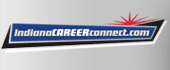 Job Information
DXC Technology

ETL Lead

in

Indianapolis

,

Indiana
Job Description:
Requirements
12-13+ years of experience in Primary technical skill
Primary Technical Skills: Informatica, RDBMS, Unix/Linux
Nice To have: Experience in Insurance domain and knowledge in Reporting tool like Business Object, Tableau etc..
Responsibility
Analyzing the business requirements, design, develop and implement highly efficient, highly scalable ETL processes

Required to perform daily project functions with a focus on meeting the business objectives on time in rapidly changing work environment

Thorough understanding of DWH concepts and Data Models

Design and Develop detailed ETL specifications based on business requirements

Analyze functional specifications and assist in designing potential technical solutions

Works with source system team and data analyst to define data extraction methodologies

Advanced Oracle & SQL Server database skills including PL/SQL, packages, procedures, indexing and query tuning (5+ years)

Enhance/Re-architect existing components to satisfy new performance and scalability requirements

Regular meeting with team and stakeholders to avoid impediments

Innovative ideas on automation and Proof Of concepts to get it implemented

Proficient in ETL Informatica

Well versed in Unix shell scripting

Interact with multiple teams and translate reported problems/issues into JIRA items to implement to meet enterprise standards.

Good knowledge in writing complex queries. Experience in MS SQL is value added

Maintain highest levels of software quality and stability through continuous improvement of the SDLC

Build and maintain design standards and best practices and ensure the team adhere these standards

Evaluates and recommends unique hardware /software configurations; defines special hardware/software requirements, capacities, capabilities, etc. to meet user needs while adhering to technical standards

Unit Integration testing activities and assist in User Acceptance Testing

Effective time management skills in order to manage multiple priorities with flexibility on time zones and timelines

Must have strong interpersonal skills and outstanding communication skill
Technical Skill
Informatica
Strong hands on experience in Informatica 10.x +.

Strong understanding of concepts and techniques for design, development and implementation of ETL

Ability to perform detailed data analysis (i.e. determine the structure, content, and quality of the data through examination of source systems and data samples)

Involved in coding, testing, implementing, debugging and documenting the complex programs.
RDBMS
Strong hands on experience in any of the database like MS SQL(Preferable), DB2, Oracle, MYSQL, etc and interested to work in all databases

Should be well-versed in data analysis and query methods

Strong knowledge in data warehousing concepts

Use of Data Modeling, Database Query Optimization and Data Access techniques and concepts
Unix/Linux
Good knowledge in Unix, Linux, Shell Scripting

Hands on experience in using informatica command utility like PMCMD, PMREP
DXC Technology is EEO F/M/Protected Veteran/ Individual with Disabilities
DXC Technology