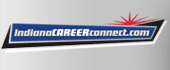 Job Information
Anton Paar USA

Field Service Engineer (IL)

in

Indianapolis

,

Indiana
Overview
Would you like to work for the world leader in the measurement of density, concentration, CO2, and in the field of Rheometry? Do you prefer to mix things up and work with a variety of customers, such as universities, breweries, and Fortune 500 companies? Are you always curious about how things work, like taking things apart, and enjoy tinkering with sophisticated calibration equipment? Then let's get acquainted:
Anton Paar:
Globally headquartered in Graz, Austria, Anton Paar GmbH is owned by the charitable Santner Foundation.

A highly diverse organization, Anton Paar USA has employees from more than 20 different countries, located all over the US and the Caribbean.
Description:
The Field Service Engineer provides on-site service including preventative maintenance, calibration, installation, and training across all product lines.
The base salary for this position starts at $55,000/yr and depends on technical and service experience within the analytical instrumentation field. Service engineers are eligible to participate in the Anton Paar Service Bonus program. Anton Paar USA offers full benefits, profit sharing bonuses; and we offer a $10,000 anniversary bonus every five years.
Responsibilities & Qualifications
This position will be based in or near the Peoria, IL , Springfield, IL, or Indianapolis, IN area but will also conduct supplemental travel into other territories on a regular basis.

Duties include the preventative maintenance, troubleshooting, repair, and calibration of instruments in the assigned region.

Managing inventory and reporting for accuracy.

Must be able to complete administrative tasks associated with field service.

This position requires up to 75% overnight travel within the United States.

Good communication skills and strong customer service skills are a must for this position.

Ability to work on your own with little supervision.

Direct experience in the analytical instruments field is a plus.

This position requires a highly motivated individual that is capable of completing assigned tasks with little to no supervision.

The ability to work with electronic schematics, test equipment, and tools for repairs is required.

A valid driver's license and passport are required.

This position requires a Bachelor's degree in Electric or Mechanical Engineering, Chemistry, Physics, or another technical discipline.

Preferred candidates will have at least three years experience in troubleshooting, repairing and maintaining complex analytical instruments.

Must maintain a valid driver's license and passport.
We Offer
Anton Paar USA offers a unique and rewarding position within an innovative and rapidly expanding company and service organization. We offer:
A highly competitive salary

Outstanding benefits package

Opportunity for professional growth within the Anton Paar organization
Anton Paar USA is an Equal Opportunity and Affirmative Action Plan Employer
This position is not eligible for current or future work authorization or visa sponsorship
Females/Minorities/Disabled/Veterans are welcome
Job LocationsUS-IL-Peoria | US-IL-Champaign | US-IN-Indianapolis
Posted Date10 hours ago(9/24/2020 4:59 PM)
Job ID2020-1356
of Openings1
CategoryTechnical Support