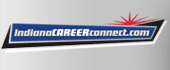 Job Information
Innovation Associates, Inc.

Field Service Engineer - Indianapolis, IN

in

Indianapolis

,

Indiana
COMPANY OVERVIEW
At iA, we are on a mission to provide continuous innovation in pharmacy technology. iA is a leading provider of high-volume pharmacy automation solutions, partnering with pharmacy providers to create high-volume centralized solutions that help optimize prescription fulfillment providing patient choice for how they get their prescriptions while pharmacists deliver impactful patient care. Our scalable solutions deliver critical patient data across local and remote systems, enable better-informed decisions, increase efficiencies, and create a safer environment for patients. Pharmacy automation and software solutions work hard behind the scenes so pharmacists can get out front and work with patients.
Why work at iA? At iA, we know the most important assets of our company are the people who work here, and we hope our optimism for the future of iA is shared by each and every one of our employees.
JOB SUMMARY
Serve as a liaison between iA and the customer. Required to design, install, or repair equipment related to different technological, mechanical, and electrical components of iA's systems. Required to train customers on how to use certain types of Software and Hardware. This position requires travel 75% of the time, and most work is performed at iA's customer worksites.
ESSENTIAL JOB FUNCTIONS
Provides training for new customers and iA employees while ensuring performance improvements, quality, and total customer satisfaction.

Performs periodic follow-up calls to customers using data driven metrics and evaluates results. Utilizing hand tools, multimeter, ability to read wiring schematics, mechanical skillset, and PLC ladder logic understanding.

General robotic experience along with working with conveyor systems, pneumatic delivery systems, and large compressors with high and low voltage.

Preferred experience with Windows 10 upgrades, networking servers and workstations, along with basic SQL knowledge.

Perform system analysis of current workflow and proposed setup to improve customer efficiency and system effectiveness, including proposals to add, remove or modify existing configurations and supporting peripherals.

Consults with customer and Innovation management for final approval of proposed modifications and documentation.

Assists Engineering in the testing of new software and hardware.

Develops recommendations to enhance or replace existing hardware and/or software based on customer experience.

Submits written and accurate reports in a timely manner

Interacting with customers to analyze and solve hardware and software issues

Disassemble and reassemble machines to repair or replace worn or malfunctioning components and consumables

Tracking expenses, submitting expense reports

Teaming up with other members of the Field Service team

Provide excellent customer service, listening carefully to customer concerns and addressing issues until the customer is satisfied

Write accurate and timely reports

Process documentation

Make recommendations to Customer Service management team to improve customer service or workflow efficiency

Read wiring diagrams and schematics

Assist in the testing and development of new software and hardware to enhance or replace existing soft and hardware based on quantitative and qualitative customer data.

Drives continuous improvement for all Customer Service implementation and activities while upholding the highest standards of quality and professionalism.
GENERAL REQUIREMENTS
Advanced technician level knowledge of installing, troubleshooting and repairing electromechanically systems.

Ability to communicate effectively with all levels of management, employees, subcontractors and customers.

Ability to focus on the details of the work requirement to fulfill the requested work in a timely and efficient manner.

Ability to work within time and budget constraints.

All installations and repairs meet specifications and quality standards. Overall satisfaction of customers.

Ensure that all related work is performed properly, efficiently and in a cost-effective manner.

Ability to analyze and solve problems.

Ability to gather data, create, compose, and edit written materials and reports

Excellent attention to detail.

Strong communication and interpersonal skills.
PERSONALITY REQUIREMENTS
Organized

Strong communicator

Self-motivated

Ability to travel on a regular basis including extended overnights, before/after normal work hours, and weekends.
RECOMMENDED SKILLS
Bachelor's Degree in a computer or engineering degree

3-5 years' experience in an information technology or mechanical/electrical engineering role

Field Service experience
TOOLS USED
Hardware

Laptop Computer, general configuration

Hand tools, Multimeter
SOFTWARE
Microsoft Office 365 – Outlook, Word, Excel, PowerPoint, OneNote
WORK SCHEDULE & REQUIRED AVAILABILITY
Works as a member of the Program Office

Work Hours: M – F 8 am – 5pm, 1-hour lunch

Overtime: N/A

Travel: Local (Occasional), Extended (Frequent)

On-Call Support: Required

After hours support will be possible.
SUPERVISORY RESPONSIBILITIES
This position does not have any supervisory responsibilities.
PHYSICAL ACTIVITIES AND REQUIREMENTS
Ability to reach, sit, push, pull, lift, use fingers, grasp, communicate bi-directionally, and perform repetitive motions.

Ability to exert up to 50 pounds of force occasionally, and/or up to 20 pounds of force frequently, and/or a negligible amount of force constantly to move objects.
EQUIPMENT, MACHINES AND SOFTWARE USED:
Basic Equipment and Machinery: Ability to utilize a computer, printer, copier, facsimile, telephone, calculator and multimeter. Knowledge of hand and power tool operation including but not limited to drills, electric saws, rivet guns, and pallet jacks.

Computer Software: Ability to utilize word processing and spreadsheet software, presentation software, Windows operating systems and utilities, Bomgar a remote access tool, basic SQL and networking knowledge, and the PharmASSIST suite of software tools (iA Software).

Hardware: understand commonly used technical jargon, custom and propriety hardware, including FlexLink conveyor systems and Fanuc robotics.
MENTAL AND VISUAL REQUIREMENTS:
Close mental and visual attention required for controlling machines or processes at a rapid pace requiring close coordination and fine adjustment.

Planning or directing fairly complex work methods or operations that obtain size, shape, or physical qualities of product.

High mental and visual attention required for planning difficult work methods and sequences to obtain size, shape, or physical qualities of product. Extremely close visual attention such as making delicate adjustments to control high speed operations to exercise very precise muscular control.
CONDITIONS OF EMPLOYMENT
Must maintain a legal status of employment

May be required to complete and maintain a background check

Will be required to maintain specific training provided by the company or customer, such as HIPAA training, Security Training, etc.
ENVIORNMENTAL CONDITIONS
None: There is no exposure to adverse environmental conditions (such as in a typical office or administrative work).