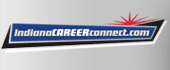 Job Information
Masco Corporation

Financial Analyst

in

Indianapolis

,

Indiana
Job Description
Purpose:
Do you have high financial acumen and business analysis experience? Are you self-motivated in finding answers and proposing solutions? Then this may be the role for you! The Financial Analyst – Segment P&L has the core responsibility of maintaining and reporting various business P&L's. This role will work to create and improve processes for streamlining profitability reporting across the business.
Responsibilities:
Report sales down to operating income for multiple business segments monthly.

Provide critical data which will be presented to the Executive Staff by the Finance Manager quarterly. The Financial Analyst has the growth opportunity to lead these Segment P&L overview meetings and obtain a high level of exposure within the company.

Develop new processes and drive improvements in department analytical tools.

Support New Product Development teams by providing financial analysis to cross-functional partners while gaining a deep understanding of our product lifecycle.

Support annual AOP/LRP process.

Gain broad knowledge over the different segments of the organization to provide recommendations in achieving team and company goals.

Working relationships for this position are primarily internal DFC employees; however, the nature of this position provides for cross-functional involvement with many departments at DFC.

This role allows for much individual work but also participates within team settings.
Education and Experience/Skills:
The ideal candidate will possess a B.S. degree in Finance, Accounting or other related major from a 4-year college or university, MBA preferred, with a minimum of 3 years' experience.

The Financial analyst should have above average level of competence and proficiency in Excel-based financial analysis and modeling; prior SAP and Power BI experiences is preferred.

Must possess the ability to optimally handle and communicate problems that are varied and often non-repetitive across all levels of the business while maintaining confidentiality.

Success in this position requires an individual to have excellent problem-solving skills and leadership characteristics.

Candidate must exhibit a high degree of professional excellence characterized by sound independent judgment, initiative and a high standard of ethics.
Company
Delta Faucet Company
Shift 1 (United States of America)
Full time
Masco Corporation (the "Company") is an equal opportunity employer and we want to have the best available persons in every job. The Company makes employment decisions only based on merit. It is the Company's policy to prohibit discrimination in any employment opportunity (including but not limited to recruitment, employment, promotion, salary increases, benefits, termination and all other terms and conditions of employment) based on race, color, sex, sexual orientation, gender, gender identity, gender expression, genetic information, pregnancy, religious creed, national origin, ancestry, age, physical/mental disability, medical condition, marital/domestic partner status, military and veteran status, height, weight or any other such characteristic protected by federal, state or local law. The Company is committed to complying with all applicable laws providing equal employment opportunities. This commitment applies to all persons involved in the operations of the Company regardless of where the employee is located and prohibits unlawful discrimination by any employee of the Company.
Masco Corporation is an E-Verify employer. E-Verify is an Internet based system operated by the Department of Homeland Security (DHS) in partnership with the Social Security Administration (SSA) that allows participating employers to electronically verify the employment eligibility of their newly hired employees in the United States. Please click on the following links for more information.
E-Verify Participation Poster: English & Spanish (https://e-verify.uscis.gov/web/media/resourcesContents/E-Verify_Participation_Poster_ES.pdf)
E-verify Right to Work Poster: English (https://www.uscis.gov/sites/default/files/USCIS/Verification/E-Verify/E-Verify_Native_Documents/Right_to_Work_Poster_English.pdf) , Spanish (https://www.uscis.gov/sites/default/files/USCIS/Verification/E-Verify/E-Verify_Native_Documents/Right_to_Work_Poster_Spanish.pdf)
#LI-DNI
#CB, #MONS-PLUMB
Masco Corporation is a global leader in the design, manufacture and distribution of branded home improvement and building products. Our products enhance the way consumers all over the world experience and enjoy their living spaces. Our portfolio of industry-leading brands includes Behr® paint; Delta® and Hansgrohe® faucets, bath and shower fixtures; Kichler® decorative and outdoor lighting and HotSpring® spas, to name a few.
At Masco, we believe in better living possibilities—for our homes, our environment and our community. Across our businesses and geographies, we seek out these possibilities to grow ourselves, enhance our consumers' lives, create returns for our shareholders and improve the world around us. We believe a strong, supportive presence in the communities where we live, work and do business is vital. We partner with organizations that are as driven as we are to support the growth of our communities, encourage and enable equity and provide safe, affordable housing for all families.
Masco Corporation