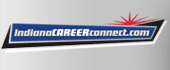 Job Information
Defense Finance and Accounting Service

FINANCIAL SYSTEMS SPECIALIST

in

Indianapolis

,

Indiana
Summary
Who may apply: United States Citizens This announcement will be used to fill position at either the GS-11, or GS-12 grade level with a target grade of GS-12.The minimum salary (inclusive of locality pay) for grade GS-11 is $65,190, the maximum salary is $84,752.The minimum salary for grade GS-12 is $78,136, the maximum salary is $101,581.
Responsibilities
Requirements
Conditions of Employment
null
Qualifications
Human Resources will determine your qualifications for each entry grade level based on your interest and the additional following criteria. Resumes for federal government positions need more detailed work descriptions and accomplishments than a typical private sector resume. Please be sure to clearly describe the full scope of your work experiences in your resume. Combinations of education and experience may also be sufficient at the GS-11 level. To be hired at the GS-11 entry grade level, applicants must minimally have: One year of specialized experience equivalent to the GS-09 grade level in the federal service applying financial management to the design and development of financial systems; designing automated systems using appropriate principles, techniques, policies, and regulations related to financial systems; and providing technical advice regarding financial system operating problems. Examples of qualifying specialized experience at the GS-11 grade level: Providing substantial financial systems knowledge to leadership in order to assist with the financial mission; interpreting, developing, implementing and modifying policies for automated financial systems procedures and techniques; knowledge of generally accepted principles related to accounting, finance, and internal controls. SUBSTITUTION OF EDUCATION FOR GS-11 SPECIALIZED EXPERIENCE: A Ph.D. or equivalent doctoral degree or 3 full years of progressively higher level graduate education leading to such a degree or LL.M. may be substituted to meet the specialized experience requirement. Such education must demonstrate the knowledge, skills, and abilities necessary to do the work. Equivalent combinations of successfully completed graduate level education and experience may be used to meet total experience requirements. If you are using education to substitute for the specialized experience, you must submit transcripts at the time you apply. To be creditable, education must have been obtained in an accredited college or university recognized by the U.S. Department of Education http://www2.ed.gov/admins/finaid/accred/index.html). To be hired at the GS-12 entry grade level, applicants must minimally have:
One year of specialized experience equivalent to the GS-11 grade level in the federal service performing analysis of complex system changes in the development of financial automated systems; planning and implementing functional requirements within large-scale financial systems; demonstrating knowledge of financial management principles as they relate to automated financial systems processing and operations; developing manual workaround processes to address system issues; and serving as a system expert in the functional processing of an automated financial system. Examples of qualifying specialized experience at the GS-12 grade level: Demonstrated knowledge of automated systems design and processing principles, techniques, policies and regulations related to finance and accounting operations; identifying, documenting and recommending financial system requirements; researching issues related to the integration of financial systems; creating SQL code and updating structures of SQL based systems. GS 12 and above: Education is not substitutable for specialized experience at this grade level. This position is developmental at the GS-11 entry grade level. Once eligibility and qualification requirements are met, selectees will be eligible for promotion at management discretion to the GS-12 grade levels without further competition.
Education
null
Additional Information
null