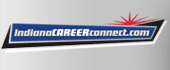 Job Information
E3 Federal Solutions

Fire Suppression Engineer BSLEP1

in

Indianapolis

,

Indiana
Avantus Federal, a NewSpring Holdings company, is a mission-focused services and solutions company headquartered in McLean, VA. Since E3 Federal Solutions and The Sentinel Company combined forces in 2018 and rebranded in 2020, Avantus works as a unified company to draw upon its heritage companies' histories of consistent growth and high performance in the federal services market.
Avantus's services and solutions are designed, tailored, and executed based on our long history of helping our Homeland Security, Defense, Intelligence, and Federal Civilian customers solve complex problems.
Avantus Federal is seeking a Fire Suppression Engineer. Fire Protection Engineering is the discipline of engineering that applies scientific and technical principles to safeguard life, property, loss of income, and threat to the environment from the effects of fires, explosions, and related hazards. It is associated with the design and layout of equipment, processes and supporting systems. It is concerned with fire prevention, control, suppression, and extinguishment and provides for consideration of functional, operational, economic, aesthetic, and regulatory requirements. Fire protection engineers are responsible for designing and implementing solutions to lower fire risks to buildings and properties. Fire protection engineers study the causes of fires and how architecture and design influence the prevention and suppression of fires.
Conduct a facility condition assessment (FCA) utilizing the fire suppression engineering discipline, alongside other engineers of varying engineering disciplines.

Provide valuable input and recommendations into the design for a facility and site's fire and life safety systems including: wet, dry, pre-action and deluge sprinkler systems, foam, water spray, clean agent, wet and dry chemical and clean agent fire suppression systems, fire pumps, water tanks, standpipes, smoke management systems, and building fire alarm and mass notification systems.

Provide valuable input and recommendations into the design and specification of fire alarm systems, mass notification systems, and releasing systems.

Based on a facility condition assessment (FCA) and observed facility deficiencies, design an industry acceptable solution, including detailed cost estimates, to remedy the deficiency(s) in the most efficient and economical manner.

Provide recommendations on design reviews with an emphasis on cost avoidance and efficient mission performance of a design.

Registered engineering certification in fire suppression engineering (i.e., a professional engineering (PE) license)

Bachelor of Science Degree in Fire Protection Engineering from an Accreditation Board of Engineering and Technology (ABET) accredited institution.

Minimum of eight (8) years of relevant experience.

Familiarity with the International Building Code (IBC)

Familiarity with the International Fire Code (IFC)

A thorough understanding of the Society of Fire Protection Engineers (SFPE) standards

Recognition of how fires originate, spreads through structures, and how it can be detected, controlled, and/or suppressed

Capability to predict the behaviors of various materials, structures, and processes to protect life, property, and the environment.

Familiarity with cost estimation techniques

The ability to travel 50% of the time.

The ability to walk long distances and stand for extended periods of time while conducting a facility assessment.

Proficient utilizing Microsoft Excel, Microsoft Word, and Adobe software

Must be able to obtain and maintain a CBP Suitability

The ability to create detailed cost estimates using RS Means Online software

Familiarity with the applicable National Fire Protection Association (NFPA) standards.

Familiarity with the applicable American Society for Testing and Materials (ASTM) Standard Classifications for Building Elements and Related Sitework

Advanced degrees in fire suppression engineering

National Fire Protection Association (NFPA) Certified Fire Protection Specialist (CFPS)
Avantus Federal is an equal opportunity employer and Vietnam Era Veterans Readjustment Assistance Act (VEVRAA) federal contractor. All qualified applicants receive consideration for employment without regard to race, color, religion, gender, national origin, age, sexual orientation, gender identity, protected veteran status, status as a qualified individual with a disability, or any other category protected by law. Avantus hires and promotes individuals solely on the basis of their qualifications for the job to be filled.
Req #: 2019-4657
External Company Name: E3 Federal Solutions, LLC
External Company URL: www.e3federalsolutions.com
Telecommute: Yes