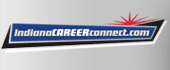 Job Information
Carrier

FP&A Specialist, Light Commercial

in

Indianapolis

,

Indiana
Date Posted:
2020-10-05-07:00
Country:
United States of America
Location:
CAI23: Carrier-Indianapolis, IN 7310 W Morris St, Indianapolis, IN, 46231 USA
Carrier Global Corporation is a leading provider of HVAC, refrigeration, fire, security, and building automation technologies. These high-technology products and services enable modern life by delivering efficiency, safety, and security across several platforms! For over a century, we have been developing innovative products and services that have changed the way people live and work. That drive for innovation continues today with a renewed focus on creating solutions that will change the world for the better. At Carrier, we see possibilities in everything!
If you thrive in a fast-paced environment and are looking for an opportunity to develop your finance career, then we have a great opportunity for you. We are seeking a motivated, analytical, self-starter to contribute to our continued legacy of financial strength.
Light Commercial HVAC has an exciting opportunity for a Senior FP&A Analyst based in Indianapolis, IN. The successful candidate will partner with the Light Commercial organization and provide financial support that helps the business accomplish its goals. Specifically, the analyst will be the primary point of contact for all sales and margin and SG&A/R&D forecasting, variance analysis and related ad hoc analysis. Must possess strong analytical skills, sound business judgment and the ability to work effectively across the organization.
GENERAL RESPONSIBILITIES:
Lead the monthly sales and margin forecast for light commercial as well as SG&A/R&D forecasts; including summary reporting packages for review with executive leadership.

Evaluate monthly actual results for reasonableness / variance to plan / prior year / Prior estimate.

Prepare / consolidate interim monthly progress reports for the Light Commercial P&L

Lead the monthly analysis of actual results & deviations to forecast related to cash flow and balance sheet. Develop report formats and analytical models that assist in forecasting of working capital and cash flow.

Provide analytical financial support for Business reviews & Executive Leadership Team presentations, including preparation of notes and backup for senior leadership reviews

Prepare the quarterly review of finished good E&O and work with key leaders on mitigation plans.

Support the development of the annual operating plan.

Provide program based financial support as needed for key strategic projects with a focus on budget performance and product cost targets.

Identify trends and improvement opportunities; suggest corrective actions for implementation. Partner with business leaders and help them drive the business.
EDUCATION:
The successful candidate must have a bachelors in either Finance or Accounting and 5+ years of experience. Master's degree with 3+ years of experience.
QUALIFICATIONS:
At least 3+ years of FP&A experience

Working knowledge of US GAAP, corporate reporting requirements, financial analysis techniques, and budgeting/forecasting processes.

Strong communication skills with ability to present his or her recommendations effectively to senior management in both written form and orally.

Strong project management skills with attention to detail and delivering a quality work product on time.

Experience in working across multiple functional disciplines and business unit groups to gain consensus.

Ability to develop and apply financial models.

Experience with Business Intelligence and SAP

Must possess strong analytical skills and sound business judgment.

Self-direction and organization skills critical to achieve month-end reporting deadlines.

Passion for servicing customers. Ability to listen to customer needs and quickly act to solve their problems, go above and beyond to exceed their expectations.

Proven ability to execute with speed and exhibit a bias for action mindset.

Ability to think outside the box, innovate, take risks and implement progressive, sustainable solutions.

Strong ability to work in diverse, cross functional project teams to achieve high levels of performance in a dynamic, changing environment.

Strong PC skills including advanced knowledge of HFM, Business Objects, Excel and PowerPoint.
Carrier is An Equal Opportunity/Affirmative Action Employer. All qualified applicants will receive consideration for employment without regard to race, color, religion, sex, sexual orientation, gender identity, national origin, disability or veteran status, age or any other federally protected class.
Job Applicant's Privacy Notice:
Click on this link at https://www.corporate.carrier.com/legal/privacy-notice-job-applicant/ to read the Job Applicant's Privacy Notice
Carrier