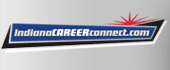 Job Information
Corteva Agriscience

Global Process Safety Director

in

Indianapolis

,

Indiana
Description
Corteva Agriscience has an exciting opportunity for a Global Process Safety Director located in the United States. Corteva is a vital and growing market-facing company, with a large manufacturing base supported by the Environmental, Health, Safety, & Security (EHS&S) organization. Our global agricultural chemicals and seeds facilities employ market leading diverse unit operations, practice a wide variety of chemistries, and operate at high capacity to meet customer demand. As part of the company launch, Corteva is implementing a new, integrated, PSM program based on the Center for Chemical Process Safety (CCPS) principles.
EHS&S is a large and diverse organization supporting Corteva global facilities and projects in North America, Latin America, Asia Pacific, Africa and Europe. Working cooperatively with EHS&S, Chemical and Seed Operations, R&D, and Capital & Engineering Leadership, the Global Process Safety Director has accountability for implementing Corteva's integrated process safety programs throughout the company.
This role is accountable for leading the centralized and regional process safety resources to meet regional business goals within a compliance framework of Corporate and local PSM regulations while actively supporting the roll out of a new company wide integrated PSM system.
GLOBAL PROCESS SAFETY DIRECTOR
Working cooperatively with EHS&S, Operations, C&E, and R&D Leadership, the Global Process Safety Director has accountability for sustaining compliance with applicable PSM regulations while implementing all aspects of a new integrated process safety program at our locations. This role is also accountable for driving both the regional and global process safety resources to meet regional business goals and company and local regulatory requirements in process safety. Regulatory requirements include both PSM as well as PSM like regulations, such as, the U.S. EPA Risk Management Plan (RMP).
Environment, Health, Safety and Security
• Lead the implementation of the organization's EHS&S policies, procedures and mandatory instructions within a strategic function; to safeguard the environment, protect the wellbeing of individuals and minimize business risk.
• Foster a business culture which places high value on minimizing risk and delivering excellent performance against EHS&S KPIs.
Policy Development & Implementation
• Develop strategic organizational policies for a significant entity. This could be a business or group of businesses or a strategically important function that has scale and global reach or a smaller, less complex organization or a large, relatively autonomous subsidiary.
Maintain Compliance
• Take responsibility for developing and implementing compliance policies for a broad area within the organization.
Industry Awareness and External Network
• Create and manage internal and external partnerships, connecting different internal stakeholders and departments to innovators in the ecosystem.
• Set the strategy for market research within the innovation space, ensuring insights and opportunities are communicated to the right level.
Building Capability
• Take responsibility for building capabilities on a formal basis within a significant functional area of the business.
• Build capabilities elsewhere in the organization through mentoring and other informal methods.
Leadership and Direction
• Identify and communicate the actions needed to implement the function's strategy and business plan within the business area or department
• Explain the relationship to the broader organization's mission, vision and values.
• Motivate people to commit to these and to doing extraordinary things to achieve local business goals.
Project Management
• Work within an established project management plan to achieve specific goals, driving strategy and innovation.
Responsibilities include, but are not limited to:
How will you help us grow? It matters to us, and it matters to you!
• Lead the Global Process Safety implementation and governance group within Corteva's Environmental, Health, Safety & Security organization. This combined group is comprised of Process Safety Regional leaders, Process Safety Subject Matter Experts (SMEs) Process Safety Engineers and PSM Governance Leaders located in different geographies.
• Identify and fulfill the Global Process Safety organization's needed capacity and capability through identification and maintenance of role/job descriptions, hiring into defined roles/jobs, supporting build of process safety knowledge and specific skills development. Development and retention of the technical leaders.
• Prioritize and align process safety resources to support Chemicals, Seeds, laboratories and R&D facilities, external manufacturing and engineering projects in meeting company objectives for process safety compliance and continually improve process safety performance.
• Support and drive implementation of Process Safety components within business objectives and strategic initiatives through collaboration with manufacturing/production partners and other functions.
• Ensure process safety programs for existing facilities are managed effectively per regulatory and company requirements.
• Lead EHS&S resources and SMEs to support development, maintenance and implementation of company process safety standards.
SKILLS NEEDED FOR SUCCESS
• Working knowledge of laboratory, R&D, and plan operations
• Self-motivated and ability to work with minimum supervision
• Demonstration of technical leadership, ability to work across manufacturing and engineering functions
• Good business acumen and effective interpersonal skills
• Ability to recruit, retain, motivate, challenge, and develop people with diverse cultures and backgrounds
• Demonstrated strong knowledge of process safety, chemical and engineering principles
• Effective written and verbal communication across all levels of the organization
• Strong problem solving / troubleshooting abilities
• Effective use, understanding and support of global work processes and tools
• Ability to travel. Up to 40% travel may be required initially, thereafter, approximately 25% travel will be required.
Qualifications
Requirements:
What expertise have you grown? What do you bring to the table?
• Minimum BS in Engineering with Chemical or Mechanical Engineering preferred
• MS or PhD in Chemical Engineering or Mechanical Engineering considered but not required.
• 10+ years' Chemical manufacturing, Engineering, and Operations experience with extensive process safety experience is required.
• Greater than 5 years' experience planning, managing and organizing resources within short / medium timescales within the overall policy framework.
• Experience level enables job holder to provide leadership to others regarding work related systems, processes and challenges
Benefits:
Let's peek at how you can grow your wellbeing, health, and future at Corteva!
• Strike a better work-life balance with robust time off benefits including paid maternity, paternal and family illness leave
• Prepare for your future with our competitive retirement savings plan, tuition reimbursement program, and more
• Enjoy access to health benefits for you and your family on your first day of employment
• And much, much more!
Ready to grow your perspectives, impact and career? Start by applying to this opportunity today!
LI-137284071_DD1
Corteva Agriscience ™, the world's first dedicated agriculture start-up, serves to enrich the lives of those who produce and those who consume, ensuring progress for generations to come. Our employees fulfill this purpose everyday by building/participating in an inclusive culture where we encourage each other to stay curious, think differently, act boldly and do what's right for our customers, our co-workers, our partners and our planet. With over 20,000 team members from 130 countries, innovating in 140 world class R&D facilities, we have the resources, leadership heritage and partner ecosystem to make a meaningful impact now and into the future.
#GrowWhatMatters
Corteva Agriscience, the agriculture division of DowDuPont, is an equal opportunity employer. Qualified applicants will be considered without regard to race, color, religion, creed, sex, sexual orientation, gender identity, marital status, national origin, age, veteran status, disability or any other protected class. If you need a reasonable accommodation to search or apply for a position, please visit: Accessibility Page for Contact Information For US Applicants: See the 'Equal Employment Opportunity is the Law' poster For our U.S. Affirmative Action Policy, click here
Corteva Agriscience