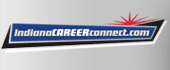 Job Information
Innovation Associates, Inc.

Group Product Manager

in

Indianapolis

,

Indiana
Company Overview
At iA, we are on a mission to provide continuous innovation in pharmacy technology. iA is a leading provider of high-volume pharmacy automation solutions, partnering with pharmacy providers to create high-volume centralized solutions that help optimize prescription fulfillment providing patient choice for how they get their prescriptions while pharmacists deliver impactful patient care. Our scalable solutions deliver critical patient data across local and remote systems, enable better-informed decisions, increase efficiencies, and create a safer environment for patients. Pharmacy automation and software solutions work hard behind the scenes so pharmacists can get out front and work with patients.
Why work at iA? At iA, we know the most important assets of our company are the people who work here, and we hope our optimism for the future of iA is shared by each and every one of our employees.
Job Summary
The Group Product Manager (GPM) supports building products and relevant services that can satisfy customer needs in retail and central fill pharmacies. He/She will be responsible for building and enhancing the next wave of enterprise pharmacy fulfillment platforms. The GPM will be responsible for analyzing and integrating external customer specifications, technical capabilities, and justifying product direction based on business need. This position will assist in continuing to build the iA brand with a portfolio of software, robotics, and services designed to enable retail and central fill pharmacies to improve safety and drive efficiency in inventory management and workflow to reduce overall cost.
Duties
This job description is not totally inclusive of all the job functions required of the Group Product Manager.
Essential Functions:
Define, execute and communicate the product/platform strategy to support company strategic growth objectives

Define and analyze critical metrics to inform decision making and measure success

Understand what great product looks like and create a product roadmap to support our business strategy, go-to-market (GTM) plans, and customer-first mindset

Collaborate with technology leaders across business units to ensure support for new business models

Maintain a customer-focused orientation and drive same within the Product department

Lead, manage, and mentor a team of product managers and related personnel

Product planning and assignment of tasks and deliverables

Product lifecycle management from concept to launch of the product(s) across all product/product lines

Lead, define, represent, and communicate product strategy to all stakeholders

Work closely with technology, delivery and assess product development sprints and enhancement opportunities including alignment with firmware and robotics hardware integration cycles

Use the combination of your experience, research, empathy with iA customers to craft a product story for Symphony Intelligent platform

Shape the way the world's most successful companies manage pharmacy fulfillment and meet strict SLAs

Provide release documentation for any new features/functions released during the quarterly releases

Collaborate with design, engineering, and marketing teams to distill the most important problems to be solved into Product Requirement Documents (PRDs) for the iA team to deliver

Work with architecture, development, and delivery representatives to achieve desired outcomes through successful delivery of the product roadmap

Deliver new release(s) of Symphony software through leading various microservice teams through MVP deliverables and getting early market feedback

Support in the writing and curation of content that help iA customers and customer-facing teams optimize the use of iA products and services

Plan the launches of net-new features and releases of existing products and manage the cross-functional implementation of the plan

Act as a primary thought leader for Symphony software to external stakeholders including thought leadership artifacts, blogs and webinars

Collaborate with support and operational teams to ensure customer satisfaction
Supervisory Responsibilities:
The Group Product Manager may not have immediate supervisory responsibilities.
Systems Used:
Hardware – Laptop/desktop computer, printer, copier, scanner, plotter, fax machine, telephone, cell phone, and calculator
Software – Microsoft Office Suite & Project, Teams Foundation Server, Smartsheets, Asana, Slack, AhA
Education, Experience, and Skills
Basic Qualifications
Bachelor of Science in Engineering or related field

7+ years of product management experience with at least 3 years of experience in building and launching new products

Familiarity with pharmacy automation or supply chain automation with offerings that extend to manage hardware

Strong product management skills including managing release timelines to completion through various stakeholder and peer influences

Ability to define market position of products/service and set pricing strategy, gain customer acceptance, meet market share objectives, and sustain long term profitability

Proven experience with launching new offerings on cloud and recurring revenue business model

Experience in building and launching large enterprise offerings on cloud using real time data – ability to iterate and launch new offerings with leading customers

Exceptional communication skills

Blend of strategic and tactical thinker

Flexibility to travel up to 25% of the time
Preferred Skills
Master of Business Administration

Experience with Distribution & Logistics, Pharmacy Fulfillment, and Technology Marketing

Ability to work in a fast-paced environment

Proficiency in using Microsoft Office applications

Ability to work independently

Results driven
Physical Activities and Requirements
Prolonged periods of computer-based work

Ability to lift up to 15 pounds at a time

Ability to travel as necessary
Work Schedule & Required Availability
This is an exempt salaried position (expected to work as many hours as necessary to fulfill job duties)