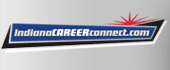 Job Information
Landmark Health

Healthcare Data Scientist

in

Indianapolis

,

Indiana
Overview
Do you want to make a difference in healthcare?
Landmark Health was created to transform how healthcare is delivered to the most medically vulnerable members in our community. Our medical group provides home-based medical care to chronically ill patients, many of whom are frail, elderly and ill-equipped to navigate our overwhelming healthcare system.
Because many of our patients are frail and elderly, we deliver care primarily in the comfort of their home. Our Program is also offered to eligible patients at no incremental financial cost to them . We are not a fee-for-service practice; we benefit economically only if we deliver high-quality patient outcomes and satisfaction. As a result, our clinical teams can spend quality-time caring for a smaller number of patients, giving all patients the space, respect, compassion and care they deserve.
Our model is finding success throughout the country; we are now the nation's largest risk-based, in-home medical group.
At Landmark, our interdisciplinary teams collaboratively manage our complex patient panels. These teams are led by Physicians, Nurse Practitioners, and Physician Assistants, with supporting care provided by RN Nurse Care Managers, Social Workers, Pharmacists, Behavioral Health and other employed team members.
In this high-profile role on the Healthcare Economics team, you will apply your experience with, predictive modeling, advanced analytics, healthcare statistics and economic / financial forecasting to conduct primary research to measure the financial value that the Landmark Health program brings to our customers and their members, while working on a variety of transactions that will have a significant, positive impact to our business and patient care.
Opportunity is full time Remote. Candidates must reside in one of the States where Landmark offers services click on link to review locations:
Responsibilities
What you'll be doing:
Extract, analyze, and interpret healthcare utilization and financial data to address business questions regarding population health management, health and economic outcomes, quality of healthcare, and product design.

Perform statistical analyses to address business questions regarding population health management, health and economic outcomes, quality of healthcare, and product design.

Contribute to the research, development, and testing of new statistical methodologies to better answer business needs.

Develop new SAS- and SQL-based processes to report on healthcare utilization trends and financial savings derived from the Landmark Health program.

Work with clinical and finance teams to understand and evaluate the drivers of quality, engagement, and utilization in our membership cohort.

Track issues with reports, including defects in logic, data quality problems, and process errors.

Monitoring data quality and work with data warehouse team to assist in development of corrective action plans.
What Makes this a Great Opportunity?
Work remotely or out of our regional office (West Coast based)!

Apply your health care statistics, business analysis and programming experience in a collaborative, team environment with a company that is patient focused!

Highly Competitive Compensation Package!

Unlimited opportunity to grow within the company and to work with our CEO and senior management team to deliver second to none patient care!

Work with a rapidly growing, financially stable company with a highly motivated and successful support team!

Great benefits package including 401k with company match, Medical, Dental, Vision, Generous Paid Time Off Plan!

Expense Reimbursement for Child and Elder Care, Education, Licensing and Credentialing!

Much More!
Qualifications
What we're looking for :
A Bachelor's degree in statistics, operations research, engineering, mathematics, economics, finance, epidemiology or other related field is required. A Master's degree is preferred.

Minimum 4 years of health care industry experience is required.

Minimum 4 years of experience programming in SAS and or/SQL is required.

Experience using statistical methods to evaluate healthcare claims data strongly preferred.

Experience with Python is preferred

Strong organizational, analytical, multi-tasking, documentation, presentation, and problem solving skills.

Ability to communicate effectively in both oral and written form to a widely diverse audience.

Strong business acumen and interpersonal skills.

Ability to identify relationships in data sets, determine key fields, and present findings unassisted.
Landmark Health, LLC is an Equal Employment Opportunity/Affirmative Action employer.
Job Locations US-Remote | US-Remote
Posted Date 1 week ago (1/6/2021 5:09 PM)
Category Finance
Type Regular Full-Time
Job ID 2020-4333
Landmark Health