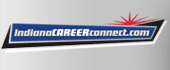 Job Information
Computers In Ministry

Indiana Technical Services Intern

in

Indianapolis

,

Indiana
CIM Overview:
Since our beginning in 1996, CIM has existed to support the IT needs of Christian churches, ministries & mission organizations. Over the past two decades, we have routinely sought to challenge others in the tech disciplines to mobilize their gifts and abilities in service to Christ & His kingdom. We?ve seen tech specialists from all personal and professional IT backgrounds develop valuable, ministry specific experience that has enabled dozens of our Ministry Partner organizations to better achieve their individual, God-given callings.
Internship Objective:
In an effort to prepare future ministry IT leaders, CIM desires to augment classroom education by partnering with interns seeking to gain the experience necessary to serve ministries with excellence. Our goal is to provide ministry focused, best-in-class tech support and leadership that our Ministry Partners rave about!
Responsibilities:
The internship requires a commitment of up to 29 hour/week to CIM & reports to the End User Services Team. At the end of the school term, there can be an option to continue in the summer internship program. The intern will gain significant experience in many of the following areas:
Participate in various aspects of planning, implementing, documenting, monitoring, maintaining and supporting 700+ end-users and workstation hardware and software systems for CIM and its Ministry Partners
Assisting CIM with the Tier 1 technical support needs of its Ministry Partners including:
Handle support requests

Help manage existing tickets

Develop and maintain KB Articles

Maintain information about supported end-users

Qualifications:

Basic, Tier One knowledge of end-user workstations and operating systems

Engaging, enthusiastic and encouraging phone and in-person end-user support skills

Ability and desire to be mentored by others professionally and spiritually

Ability to work independently as well as collaboratively in a team environment

Has a desktop/laptop that would allow them to accomplish the tasks listed.

Financial compensation $ will be given to awarded candidate.