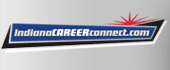 Job Information
Anthem, Inc.

Info Security Sr Advisor

in

Indianapolis

,

Indiana
Description
SHIFT: Day Job
SCHEDULE: Full-time
Anthem, Inc. is one of the nation's leading health benefits companies and a Fortune Top 50 company. At Anthem, Inc., we are working together to transform health care with trusted and caring solutions
Bring your expertise to our innovative culture where you will have the opportunity to make a difference in people's lives, and to take your career further than you can imagine.
Requirements include but are not limited to more stringent and frequent background checks and/or government clearances, segregation of duties principles, role specific training, monitoring of daily job functions, and sensitive data handling instructions. Associates in these jobs must follow the specific policies, procedures, guidelines, etc. as stated by the Division in which they are employed. Maintains enterprise information security policies, technical standards, guidelines, procedures, and other elements of an infrastructure necessary to support information security in compliance with established company policies, regulatory requirements, and generally accepted information security controls. Responsible for the delivery of strategic network security, access control and secure transaction/messaging solutions. Ensures security solutions involving the use of technologies are well-conceived, designed and implemented in compliance with enterprise standards. Primary duties may include, but are not limited to: provides first level engineering design functions and trouble resolution; provides trouble resolution and serves as point of technical escalation on complex problems; leads or plans implementations for access management and network security technologies; develops testing plans to ensure quality of implementation; leads the investigation and reporting of data security events and incidents; provides system and network architecture support for information and network security technologies; provides technical support to business and technology associates in risk assessments and implementation of appropriate information security procedures, standards and technologies; maintains security incident response plans; represents major upgrades and business system replacements in change control; oversees Enterprise mix of vendor services; recommends changes and updates to strategy; may act a key contact for setting vendor strategy; designs & engineers repetitive technical solutions based on business requirements and defined technology standards; develops support procedures and performance metrics reports; leads level 1 & 2 incident recoveries; may organize the efforts of other analysts as part of incident recovery; leads root cause analysis efforts.
Partners with Information Security leaders and staff to ensure clarity and professionalism in communications and messaging, including planning, drafting and editing messages (e.g., email, dashboards, announcements, decks/presentations, speaking notes, templates, online posts, "slicks," blogs, videos, etc.) for internal Anthem audiences, associates, leadership and executives. Promotes a collective, unified information security presence and positive perception by supporting the design and implementation of a communication strategy that provides the foundation for overall communication planning and guides the development and execution of messaging. Translates complex technical information into layperson's terms, including through visuals/images. Manages and administers online communications platforms. Partners with leaders and staff in maintaining and building information security associate engagement.
Must be capable of providing top-tier support for 4 or more of the information security technology common body of knowledge skill sets: 1) Access Control, 2) Application Security, 3) Business Continuity and Disaster Recovery Planning, 4) Cryptography, 5) Information Security and Risk Management 6) Legal, Regulations, 7) Compliance and Investigations, 8) Operations Security, 9) Physical (Environmental) Security, 10) Security Architecture and Design, 11) Telecommunications and Network Security.
Qualifications
Requires BS/BA Degree

5 - 8 years experience in a support & operations or design & engineering role in any of the following areas: access management or network security technologies, servers, networks, telecommunications, operating systems, middleware, disaster recovery, collaboration technologies, or hardware/software support; or any combination of education and experience, which would provide an equivalent background

Significant experience with multiple technical and business disciplines preferred. Working knowledge and understanding of industry-accepted data processing controls and concepts as applied to hardware, software, data, network communications, and people

Security Certifications: CISSP preferred or other technical security certifications (e.g. Systems Security Certified Practitioner, Certification and Accreditation Professional)

A minimum of 5 years in a communications, technical writing, training development, editing, or academic role

Experience designing, developing, writing or editing technical communications

Proficient in administering or maintaining online communications platforms (e.g., Enterprise Pulse/Oracle, SharePoint, etc.) strongly preferred

Strong time management skills, including the ability to discern importance/urgency, handle multiple tasks simultaneously, and manage deadlines and competing priorities

Strong project management skills and experience

Impeccable written English skills and an enthusiasm for technology-related subject matter

Strong team player with outstanding communication, organization, and interpersonal skills

Ability to follow style and usage guidelines

Proficient with Microsoft Office PowerPoint and creative/design/imaging tools such as Photoshop; proficiency in Word, Excel, Visio, and SharePoint preferred
Anthem, Inc. is ranked as one of America's Most Admired Companies among health insurers by Fortune magazine and is a 2018 DiversityInc magazine Top 50 Company for Diversity. To learn more about our company and apply, please visit us at antheminc.com/careers. An Equal Opportunity Employer/Disability/Veteran
REQNUMBER: PS36519
Anthem, Inc.