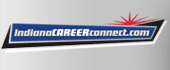 Job Information
American Express Global Business Travel

Information Security Manager - Information Security and M&A (Virtual USA)

in

Indianapolis

,

Indiana
American Express Global Business Travel (AEGBT) is seeking a motivated and driven individual to build and lead an Information security team focused on Mergers and Acquisitions. This role will have direct responsibility to enhance and enable AEGBT's ability to expand and protect the brand by maturing a global portfolio of information security services. The Information Security Manager is a business leader within the Cyber GRC Security team, focused on providing expert consultation and relationship management specific to M&A activity. This position partners with key business leaders, project and integration teams, technical leads, finance, and third parties.
Job Description:
•Manage the full life cycle of day-to-day security integration activities including coordination of detailed functional plans, communication with key stakeholders, and issue resolution. Create awareness of cross- functional inter-dependencies and establish prioritization for plan execution to minimize disruption on daily operations.
•Standardize and improve existing due diligence and security integration methods with inputs from across the Information Security team in order to comprehensively assess the target organization's technical environment, security posture and capabilities, and inherit internal and third-party risks. Capture best practices and lessons learned throughout the due diligence period for continuous improvement for future acquisitions.
•Perform acquisition risk assessments that include discovery and consideration of data types, regulatory requirements, organization size, business process, technology use and organizational security posture.
•Create solutions that balance business requirements with information and cyber security requirements
•Ability to weigh business needs against security concerns and recommends necessary changes to enhance information systems security
Experience Requirements:
•Strong leadership skills and ability to work effectively with a multi-disciplinary set of stakeholders across different levels and with minimal supervision
•Familiar with frameworks such as COBIT, ISO 27001/2, NIST Cybersecurity.
•Strong understanding of the business impact of security tools, processes and policies as well as high proficiency in how to assess risk and business impact
•Team player; able to work collaboratively and effectively with and through others at all levels in an organization; proven ability to influence others and move toward a common vision or goal.
•Technical knowledge of IT processes to include configuration management, networking, database management, application coding, availability, data center operations, etc.
•Excellent understanding of technical security safeguards.
•Solid business acumen, flexibility, and judgment to evaluate issues/problems of high complexity and make sound decisions.
•Strong project management and people management skills.
•Solid analytical skills and understanding of processes, technology and operational concepts.
•7+ years of relevant security technology experience.
•3+ year's experience supporting M&A activities in a Business or IT role.
Location
United States>Colorado>Virtual Location
It is our policy to provide equal employment opportunities to all individuals based on job-related qualifications and ability to perform a job, without regard to age, gender, gender identity, sexual orientation, race, color, religion, creed, national origin, disability, genetic information, veteran status, citizenship or marital status, and to maintain a non-discriminatory environment free from intimidation, harassment or bias based upon these grounds.
GBT Recruitment Privacy Statement at https://www.amexglobalbusinesstravel.com/gbt-recruitment-privacy-statement/
American Express Global Business Travel (GBT) is the world's leading business partner for managed travel. We help companies and employees prosper by making sure travelers are present where and when it matters. We keep global business moving with the powerful backing of 16,000 travel professionals in more than 140 countries. Companies of all sizes, and in all places, rely on GBT to provide travel management services, organize meetings and events, and deliver business travel consulting.
American Express Global Business Travel