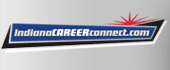 Job Information
Booz Allen Hamilton

Information System Security Officer

in

Indianapolis

,

Indiana
Information System Security Officer
Indianapolis , IN , US
Apply
Be you

Be Booz Allen

Be empowered

Learn More
Job Description
Location: Indianapolis, IN, US
Job Number: R0079530
Share job via:
Share this job:
Share
Share Information System Security Officer with Facebook
Share Information System Security Officer with LinkedIn
Share Information System Security Officer with Twitter
Share Information System Security Officer with a friend via e-mail
Information System Security Officer
The Challenge:
Warnings about cyber threats are everywhere and the constantly evolving nature of these threats can make understanding them seem overwhelming to government and military agencies. In all of this "cyber noise", how can these organizations understand their risks and how to mitigate them? The answer is you – build your knowledge as a cyber risk specialist who knows how to break down complex threats into manageable plans of action.
As a Information System Security Officer on our team, you'll work with Military and Civilian Leadership to discover their cyber risks, understand applicable policies, and develop a mitigation plan. You'll get technical, environmental, and personnel details from SMEs to assess the entire threat landscape. Then, you'll help your team guide your client through a plan of action with presentations, whitepapers, and milestones. You'll work on translating security concepts for your client so they can make the best decisions to secure their mission critical systems. This is your opportunity to take an active role in cybersecurity while growing your skills in DoD and NIST regulations and the application to mission critical shared service equipment for the Warfighter. Join us as we protect our nation's cyber infrastructure!
Empower change with us.
You Have:
-1+ years of experience with incident handling, forensics, sensor alert tracking, or Cybersecurity case management
-Knowledge of ISSM and ISSO interaction
-Knowledge of Risk Management Framework (RMF) package documentation
-Knowledge of the RMF assessment and authorization process for DoD computer systems
-Knowledge of managing incidents and data spills for unclassified and classified systems
-Ability to work in a team environment
-TS/SCI clearance
-HS diploma or GED
-IAM Level II Certification
Nice If You Have:
-Possession of excellent organizational skills
-Possession of excellent oral and written communication skills
Clearance:
Applicants selected will be subject to a security investigation and may need to meet eligibility requirements for access to classified information; TS/SCI clearance is required.
Build Your Career:
Rewarding work, fun challenges, and a ton of investment in our people—that's Booz Allen cyber. When you join Booz Allen, we'll help you develop the career you want.
Competitions — From programming competitions at our PyNights (Python competition and learning events) to competing in CTFs, we've got plenty of chances for you to show off your skills.
Paid Research — Have an innovative idea to explore or hypothesis to test? You can participate in challenges via our crowdsourcing platform, the Garage, and other programs to be awarded dedicated time and/or funding to advance your skills.
Cyber University — CyberU has more than 5000 instructor-led and self-paced cyber courses, a free online library that you can access from just about anywhere—including your phone—and certification exam prep guides that include practical assessments to prepare you for your exam.
Academic Partnerships — In addition to our tuition reimbursement benefit, we've partnered with University of Maryland University College to offer two graduate certificate programs in cybersecurity—fully funded without a tuition cap.
Maker/Hackerspaces — Race drones, print 3D gadgets, drink coffee from our Wi-Fi coffee maker, and get hands-on training on tools and tech from in-house experts in our dedicated maker and hackerspaces.
We're an EOE that empowers our people—no matter their race, color, religion, sex, gender identity, sexual orientation, national origin, disability, veteran status, or other protected characteristic—to fearlessly drive change.