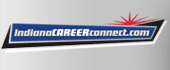 Job Information
Pegasystems, Inc.

Innovation Lead - Technical

in

Indianapolis

,

Indiana
Innovation Lead - Technical
Job Category: Information Technology
Location: US - Alabama - Remote | US - Arizona - Remote | US - Arkansas - Remote | US - California - Remote | US - Colorado - Remote | US - Connecticut - Remote | US - DC - Remote | US - Delaware - Remote | US - Florida - Remote | US - Georgia - Remote | US - Idaho - Remote | US - Illinois - Remote | US - Indiana - Remote | US - Iowa - Remote | US - Kansas - Remote | US - Kentucky - Remote | US - Louisiana - Remote | US - Maine - Remote | US - Maryland - Remote | US - Massachusetts - Remote | US - Michigan - Remote | US - Minnesota - Remote | US - Mississippi - Remote | US - Missouri - Remote | US - Montana - Remote | US - Nebraska - Remote | US - Nevada - Remote | US - New Hampshire - Salem | US - New Jersey - Remote | US - New Mexico - Remote | US - New York - Remote | US - North Carolina - Remote | US - Ohio - Remote | US - Pennsylvania - Remote | US - Rhode Island - Remote | US - South Carolina - Remote | US - Tennessee - Remote | US - Texas - Remote | US - Virginia - Remote | US - West Virginia - Remote | US - Wisconsin - Remote
Meet Our Team:
As part of Pegasystems' Client Innovation organization, the Innovation Lead - Technicalprovides prototyping, architecture and design services to clients that demonstrate the "art of the possible".
What You'll Do at Pega:
Define the best approach to create compelling solution prototypes

Possess hands-on skills inPega Infinity Platform, HTML, Java, and other supporting technologies to build working prototypes in 1-day to 1-week.

Ensure delivered prototypes meet or exceed the client's vision

Understand and evangelize Pega's technology differentiators to clients in a persuasive and compelling manner

Present to senior management levels on the product, technical and capabilities, andarchitectural recommendations

Demonstrate forward-thinking and form recommendations to uniquely apply Pega and non-Pega technology to solve critical business problems.

Play a key role in Innovation Sprints and other design thinking activities along with the Innovation Lead - Design
Who You Are:
Ahighly technical, hands-on, motivated, collaborative individual with exceptional communication skills and proven experience working with diverse teams of technical architects, business users and IT teams in customer organizations on all aspects of design and innovation .
What You've Accomplished:
7 years of progressively responsible experience or Masters with 4 years of experience in building and implementing model-driven, enterprise-level business solutions

A quick learner with excellent time management and organization skills, with the ability to manage multiple competing priorities

Exceptional interpersonal skills and the ability to communicate, partner, and collaborate

Willingness to go the extra mile

Expertise in all phases of software development including design, configuration, testing, debugging, implementation, and support of large-scale, business centric and process based applications

Expertise in a variety of technologies including, but not limited to, WebSphere or Weblogic, J2EE (JSP, Servlets, EJB, XML, Java), .Net, Oracle, DB2, and MS/SQL

Ideally, the candidate has passed the Pega Certified Lead System Architect (CLSA) exam

Dedication to achieving outstanding customer results

Ability to travel nationwide to client sites 50+% of the time
Pega Offers You:
A rapidly growing yet well-established business

The world's most innovative organizations as reference-able clients

Analyst acclaimed technology leadership in a massive emerging market

The opportunity to work with the most innovative organizations and provide technical thought leadership to help them solve their business and technical challenges
Job ID: 11628
As anand Affirmative Action employer, Pegasystems will not discriminate in its employment practices due to an applicant's race, color, religion, sex, sexual orientation, gender identity, national origin, age, genetic information, veteran or disability status, or any other category protected by law.
Accessibility – If you require accessibility assistance applying for open positions please contact.
Pegasystems, Inc.