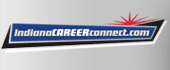 Job Information
JBT Corporation

Installation Engineer - Automated Guided Vehicles

in

Indianapolis

,

Indiana
Overview
Come grow with us! Join a world-class organization with a dynamic work environment and an entrepreneurial and innovative spirit!
A leading global supplier ofAutomated Guided Vehicles(AGVs), JBT's AGV group has catered to the automotive, food and beverage, hospital, paper, and consumer product industries for over 30 years. With offices in the United States and Europe, we are one of the world's leading producers of AGV systems. The diversity of our global team allows us to develop and support a wide variety of products and technologies.
We have an opportunity for a Field Installation Engineer with experience in Robotics to join our team. Remote locations must be within 1 hour of a major airport.
Responsibilities
Performs system installation of autonomous vehicles and peripheral equipment (chargers, I/O panels, operator interfaces, etc.).

Installing, testing and debugging of the system.

Modifying equipment and software.

Troubleshooting, defining and seeking resources to recognize and resolve electrical, mechanical and/or software improvement opportunities with system components.

Making software and hardware adjustments.

Monitors system performance metrics.

Performing customer training.

Interfacing with customers.

Collaborating with other engineers on projects.

Traveling (50-70%) domestically and internationally to customer sites.
Qualifications
BS or BSET in Engineering - discplines of engineering includes Software, Electrical, Mechanical, Industrial, Robotics, Computer Science, Computer Engineering, Mechatronic, etc.

Minimum 2+ years of full-time engineering work experience.

Ability to read and interpret engineering drawings.

Prior software experience required (C, C++, MATLAB preferred).

Ability to write reports, business correspondence, and procedure manuals.

Able to effectively present information and respond to questions from groups of managers, clients, customers, and the general public.

Proficiency in CAD required (AutoCAD preferred).

Valid driver's license required.

What we offer:

Opportunity for growth in a booming industry (material handling automation).

Casual work environment.

Company culture of integrity; transparency; innovation; relentless improvement;and teamwork

Competitive salary and benefits – medical, dental, vision, life insurance, and disability.

Benefits on your first day of employment.

Generous education reimbursement benefits.

Robust retirement benefits with company match.

Vacation, sick, and holiday paid time-off.

Candidates must be eligible to work in the US with no sponsorship requirements needed now or in the future.

Follow us: Facebook (https://www.facebook.com/JBTAutomaticGuidedVehicles) | Twitter (https://twitter.com/jbt_agv) | LinkedIn (https://www.linkedin.com/company/jbtautomaticguidedvehicles) | YouTube (https://www.youtube.com/user/AutoGuidedVehicles) | Blog (https://blog.jbtc-agv.com/)

AN EQUAL OPPORTUNITY EMPLOYER

It is the policy of JBT Corporation to provide equal opportunity for qualified persons and not to discriminate against any applicant for employment because of race, color, religion, national origin, sex, sexual orientation, gender identity, age, disability, veteran status, citizenship, or any other characteristic protected by federal, state or local law at the JBT Corporation location to which this application is submitted. In addition, as a Federal Government contractor, JBT Corporation is an affirmative action employer. If you require accommodation during the application process, please contact the local Human Resources department. EOE-Females/Minorities/Protected Veterans/Individuals with Disabilities

If you have a disability or impairment that prevents you from completing the online application, please seek the assistance of your local employment services agency. JBT maintains active relationships with local employment services agencies, and they have pledged their support in assisting any applicant needing help in applying. To find information on agencies throughout the United States, please go to www.careeronestop.org

You may also call Megan Centers at 844-286-4524 if your disability or impairment prevents you from applying online. NOTE: Do not use this number unless you need assistance because of a disability or impairment. The personnel attending this phone line will not be able to give you a status update regarding your application and will not be the individuals making a decision regarding your employment.
Job LocationsUS-PA-Chalfont | US-PA-Chalfont | US-OH-Dayton | US-IN-Indianapolis | US-IL-Chicago | US-PA
Requisition ID 2020-5879
Posted Date 1 month ago (3/10/2021 12:54 PM)
Category Installation