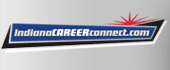 Job Information
Masco Corporation

Internal Controls Analyst

in

Indianapolis

,

Indiana
Job Description
Delta Faucet Company is searching for an Internal Controls Analyst to join our Internal Audit team. We are looking for an individual experienced in Sarbanes-Oxley audits that will support our overall audit objectives. In this position, you will be supporting the risk assessment, design, and testing execution of Delta Faucet's Internal Controls Framework. You will contribute to the organization by strengthening risk mitigation efforts and building partnerships with process owners within the business. You will also support external audit procedures performed by PwC.
Responsibilities:
You will assist with maintaining the Internal Controls Assessment Program (iCap) including review of narrative documentation and annual risk assessment / audit planning.

Evaluate design and operating effectiveness of internal (SOX) controls by performing audit procedures in accordance with audit objectives and audit programs.

Develop conclusions based on objective evidence and formulate recommendations to address control weaknesses.

Provide visible leadership, dedicated support, and mentorship to process owners.

Make valuable contributions to and improve the efficiency and effectiveness of the audit function by leading best practices for standards and procedures.

Work with outside auditors to support the external audit function.
Education & Experience:
Individual will possess a B.S. degree in Finance or Accounting from a four-year college or university.

A minimum of 2-3 years of related audit experience is required.

Ability to analyze processes and internal controls to improve control effectiveness and efficiency.

You should have the ability to independently work on assigned projects, effectively time-manage completion dates, and make sound auditor discernment with a high standard of ethics under moderate to minimal level of direct supervision.

You should possess highly developed communication skills, time management, and issue resolution skills.

Able to present audit findings and recommendations in a manner that will be understood and accepted by all responsible parties.
Company
Delta Faucet Company
Shift 1 (United States of America)
Full time
Masco Corporation (the "Company") is an equal opportunity employer and we want to have the best available persons in every job. The Company makes employment decisions only based on merit. It is the Company's policy to prohibit discrimination in any employment opportunity (including but not limited to recruitment, employment, promotion, salary increases, benefits, termination and all other terms and conditions of employment) based on race, color, sex, sexual orientation, gender, gender identity, gender expression, genetic information, pregnancy, religious creed, national origin, ancestry, age, physical/mental disability, medical condition, marital/domestic partner status, military and veteran status, height, weight or any other such characteristic protected by federal, state or local law. The Company is committed to complying with all applicable laws providing equal employment opportunities. This commitment applies to all persons involved in the operations of the Company regardless of where the employee is located and prohibits unlawful discrimination by any employee of the Company.
Masco Corporation is an E-Verify employer. E-Verify is an Internet based system operated by the Department of Homeland Security (DHS) in partnership with the Social Security Administration (SSA) that allows participating employers to electronically verify the employment eligibility of their newly hired employees in the United States. Please click on the following links for more information.
E-Verify Participation Poster: English & Spanish at https://e-verify.uscis.gov/web/media/resourcesContents/E-VerifyParticipationPoster_ES.pdf
E-verify Right to Work Poster: English at https://www.uscis.gov/sites/default/files/USCIS/Verification/E-Verify/E-VerifyNativeDocuments/RighttoWorkPosterEnglish.pdf , Spanish at https://www.uscis.gov/sites/default/files/USCIS/Verification/E-Verify/E-VerifyNativeDocuments/RighttoWorkPosterSpanish.pdf
#LI-DNI
Masco Corporation is a global leader in the design, manufacture and distribution of branded home improvement and building products. Our products enhance the way consumers all over the world experience and enjoy their living spaces. Our portfolio of industry-leading brands includes Behr® paint; Delta® and Hansgrohe® faucets, bath and shower fixtures; Kichler® decorative and outdoor lighting and HotSpring® spas, to name a few.
At Masco, we believe in better living possibilities—for our homes, our environment and our community. Across our businesses and geographies, we seek out these possibilities to grow ourselves, enhance our consumers' lives, create returns for our shareholders and improve the world around us. We believe a strong, supportive presence in the communities where we live, work and do business is vital. We partner with organizations that are as driven as we are to support the growth of our communities, encourage and enable equity and provide safe, affordable housing for all families.
Masco Corporation