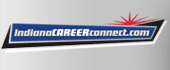 Job Information
Covance

Internship: Project Management

in

Indianapolis

,

Indiana
Job Overview:
Company Overview:
LabCorp is a leading global life sciences company with a mission to improve health and improve lives. Combining world-class diagnostic solutions with its drug development business, Covance, LabCorp's cutting-edge technologies, unparalleled data, and growing menu of standard and highly-specialized tests not only inform and empower patients and providers but help medical, biotech, and pharmaceutical companies transform ideas into innovations. LabCorp's 65,000+ employees are pursuing critical advances in science and changing the delivery of healthcare while advancing essential vaccines, cancer-fighting breakthroughs, and life-changing treatments for rare diseases.
Advancing healthcare from the laboratory through the clinic requires many different strengths, experiences and perspectives of our exceptional people around the world. Explore our wide range of diverse opportunities and rewarding career pathways and see how you can work with an energizing purpose to discover your extraordinary potential.
Global Internship Program:
Exciting Opportunity to be part of the LabCorp/Covance 2021 Global Internship Program as a Global Project Management Intern based in Indianapolis, IN! We offer real work assignments that compliment an education in STEM+ Healthcare disciplines, are challenging and recognized to the organization as valuable. In addition, we encourage professional development and career exploration through program workshops, each designed to help students prepare for a thriving career in our industry.
In addition to departmental and professional development work, our interns have the opportunity:
To showcase their work to senior management, their supervisor and mentors

Participate in a group philanthropic project as part of our dedication to the community
Capitalize on a dedicated training and development program that will support your scientific and professional career aspirations, and take pride in delivering scientific work that helps save the lives of millions of people around the world.
About the Team:
Global Project Management (GPM) is comprised of several teams who are responsible for all study management operations in CLS. From the initiation of a study to its successful closure, GPM is responsible for the entire management of the Clinical Trial for almost all major Pharmaceutical companies globally. The responsibilities also include client management, regulation compliance, quality adherence and much more.

Our team is located within the framework of Global Project Management (GPM) and is called the Center-of-Excellence. Our focus is to support all the groups within GPM by leading a vast array of projects and by enabling them with the tools, technology, and training they need to operate successfully and efficiently day-to-day.

Internship Assignment Summary:

Create new reports, charts, graphs, spreadsheets as needed; streamline and/or fine tune existing metrics and performance reports housed within our SharePoint dashboards and other internal systems

Analyze dashboard and internal survey data to identify any trends; suggest ways to combine or otherwise enhance reporting and tracking

Collaborate globally with various departments and internal stakeholders in order to understand project needs and next best steps accordingly

Analyze training feedback results and compile them into useful data for reporting purposes

Assist in other tasks or assignments across Project Management ad hoc
Education/Qualifications:
Working towards degree in Project, Operations, and/or Business Management, Computer Sciences and/or Life Sciences, Engineering, IT, Communications, Analyst or related courses therein

Ability to collaborate with various stakeholders and internal colleagues on a global scale

Must be a self-starter and solid communicator (written and verbal)

Must have intermediate to expert level experience using Excel
Experience:
Has experience delivering multiple projects in an academic or professional setting (from planning through execution)

Embraces diverse ways of thinking through various forms of collaboration and partnership

Has at least beginner's knowledge in using SharePoint or similar applications (though intermediate to expert level experience is preferred)
Covance is committed to diversity in the workplace and is an equal opportunity employer (Minority/Female/Individual with Disability/Veteran/Sexual Orientation/Gender Identity). Your confidentiality and privacy are important to us.
Covance