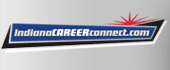 Job Information
Impact Networking

IT Business Development Specialist

in

Indianapolis

,

Indiana
Impact Networking understands the business challenges that most small to mid-sized businesses face when tasked with managing core business processes and keeping up with continuous technology demands. Most struggle to get past fixing broken systems and fail to reap the benefits of the big picture of their technology infrastructure.
We believe successful companies consider technology an investment rather than an expense. Impact Networking Managed IT Service provides the knowledge, toolset, and structured resources to help achieve business goals by overcoming the break, fix, and repair loop that hold most businesses back. Our Managed IT service is a fully-managed solution that utilizes a "Best of Breed" Remote Management and Monitoring solution (INC); proven processes and standards; and a group of skilled Certified Consultants and Support staff.
As a Business Development Specialist you will act as the Managed IT client liaison for a specific territory of prospective clients and current clients that do not have MIT Services from Impact. Own the pre-sales side of the MIT lifecycle including but not limited to: Initial client engagement, assessment and on-boarding. Work with the branch Sales Reps, Sales Manager, Engineers and the MIT District Manager to sell Impact MIT services following the defined MIT sales process. Consistently work with MIT and other Impact teams to develop and define the MIT sales, SA and on-boarding process. Provide IT sales trainings and other skill building techniques to ensure the sales reps can effectively discuss MIT services.
The role of the MIT BDS is challenging and rewarding and requires a technical skill set along with business acumen and interpersonal skills. There are many hats to be worn and all require different skills. The focus of any job at Impact is always excellent customer service. We strive to make sure our clients understand our value proposition and how we are different than the competition.
Pre-Sales
Conduct prospective client first-call phone conferences and in-person meetings with the assigned outside sales team. The ability to discuss the MIT programs, explain the benefits and capabilities of our team, tools, procedures and staff is key to this role. The goal of this meeting is to introduce the Impact Managed IT service offerings and to get the client to agree to our paid MIT System Assessment.

Present technology and service demonstrations to prospective clients.

Provide technical advice to prospective clients in terms of educating the prospect on the value of Impact MIT services.

Own and Manage the MIT System Assessment process and all associated documentation. This includes working with the MIT District Manager and/or VCIO's to coordinate the planning of the entire SA process and setting all timelines. Conduct the onsite interviews, manage the assigned Field Network Engineer(s) while onsite and set expectations for completion of each step in the system assessment process. Prepare all financial and ROI documentation to help sell the solutions to the client. Assists in the writing of the System Assessment document, network diagrams, quotes, etc. and help prepare for final client delivery.

Conduct the in-person System Assessment validation and proposal meetings with the assigned FNE. This includes walking the client through the System Assessment documentation and explaining our recommendations. This requires the ability to take the technical details and explain them to C-Level prospects in a non-technical way. The emphasis is always on showing the client the value we bring and getting them excited about our Managed IT Services.

Conduct client end-user onboarding meetings with the VCIO, FNE and MIT District Managers to explain the Complete Care program and show clients how to interact with our Help Desk. Walk users through the Complete Care end user guide and ensure the client understands the process while emphasizing our commitment to Customer Service.

Provide detailed client hand-off to the VCIO, FNE and Help Desk teams for each new client.
Technical
Manage prospective client pipeline using Impact CRM. Update all client activities on a minimum of twice-daily basis.

Utilize the INC toolset (and other tools) to help provide technical documentation relevant to the sale of MIT services during the assessment process.

Utilize the Impact ticketing system to document all work done during the assessment phase.

Process orders in the CRM and Impact Sales order process.

Stay current with MIT solutions and is able to demonstrate our solutions to prospective clients at a high level (SurfaceHUB, INC, MDM, etc..)
General
Own the MIT sales pipeline and associated quota. This includes training of the core sales staff, farming for current client base, and other activities that drive the sale of MIT services.

Provide MIT sales trainings to branch sales staff to gain more activity and ultimately MIT focuses client meetings.

Work with sales team, sales managers and MIT District Manager to coordinate all aspects of the client engagement and assessment process.

Participate in ongoing training and attainment of certifications.

Develop and maintain relationships with customers that further develop our company's positive reputation through exceptional customer service.

Maintain relationships with vendor contacts that are beneficial to the company.

Manage workload to organize and prioritize daily, weekly and monthly goals.
Professional Development
Develop personal skills to efficiently and effectively work individually and as a member of the MIT team.

Participate in company-sponsored job-related activities and training to further develop your technical and interpersonal skills.

Stay current with the world of IT and helps bring new solutions, technologies and other beneficial type information to the team for evaluation.

Education

Bachelor's degree in Computer Science, Information Technology, Business Technology, related field of study, or equivalent work experience

Computer Skills

Working knowledge of Windows Desktop and Server Operating systems

Understanding of networking concepts and related hardware (switches, firewalls, routers, etc.…)

Understanding of virtualization technologies, server hardware and storage systems.

Understanding of Cloud service offerings like: O365, G-Suite, Azure, AWS, WaaS, SaaS, IaaS, BDR and Business Continuity, etc.…

Certificates, Licenses, Registrations

Valid driver's license and proof of insurance

Certifications – Industry sales or technical certifications from partners like Microsoft, VMWare, HP, Dell, Cisco, etc.…

Other Skills & Abilities

Able to work independently or as part of a team

Must be prepared to travel as required within local region

Experience

Minimum 5 years' experience in an IT related inside or outside sales role.

Experience as a Network Administrator, Field Network Engineer or IT leadership position will be considered in lieu of direct sales experience.

Valued Qualifications (not required)

8 or more years' relevant work experience

Experience as part of a Microsoft Partner organization

Experience working for a managed services organization

Any industry related certifications, related collage or training courses
External Company Name: Impact Networking LLC
External Company URL: http://impactnetworking.com
Street: 8888 Keystone Crossing