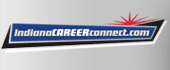 Job Information
Moser Consulting

Jira Administrator

in

Indianapolis

,

Indiana
Join our team of Consultants and work on dynamic long-term projects. Most of our team members are long-term employees who enjoy consistent work and a collaborative team approach!
Will play a critical role in administering and developing the underlying infrastructure that supports our Operations Design group goals of designing and implementing a single-source-of-truth tooling environment that both improves and reflects the ways our clients work.

Provide technical support, administration, maintenance, and development of Jira and other Atlassian software.

Service-focused leader who thrives on the opportunity to help our clients optimize their Atlassian and Jira instances.
Requirements
Bachelor's degree, preferably in technology related disciplines.

5+ years of experience as Jira Administrator.

Experience with developing Jira workflows, customization, and integrations to support management.

Experience with building and testing integrations between JIRA and other 3rd-party operations vendor tool.

Experience with managing Jira and related product updates and patching; worked with Atlassian support and support organizations of the product plug-ins.

Ability to exhibit a customer-centric perspective while being a trusted advisor, aligned with Moser's "white glove" service approach.

Ability to occasionally provide remote after-hours support in an on-call capacity.

Experience in both large enterprises and growing organizations.

Experience with preparing technical specifications to meet operational and security requirements for JIRA and related products.

Experience with adhering to stringent security, change/configuration management procedures and policies.

Knowledge of ITIL with a focus on process improvement.

Possession of excellent oral and written communication skills.
Benefits
For more than 20 years, Moser Consulting has been the go-to source for exceptional IT talent with the ability to self-manage. At Moser Consulting, our people are our #1 asset. We hire the best people, welcome them like family, connect them with opportunities, and let them do what they do best: produce innovative solutions to technology problems.
Our culture gives us a competitive advantage by keeping our employees happy, healthy, and by lowering stress levels in a very demanding industry. It is no accident that we are recognized as one of the Best Places to Work in Indiana. We focus on giving employees: an incredible work space; a fun, collaborative, and creative atmosphere; an extremely generous compensation package; and dozens of outstanding and unique perks usually not found at one company.
Equal Opportunity Employer–minorities/females/veterans/individuals with disabilities/sexual orientation/gender identity.