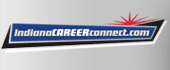 Job Information
Beazer Homes

Land Development Director

in

Indianapolis

,

Indiana
Manages all off-site development activities. Reviews projects that Division may purchase, manages process to get necessary approvals, manages engineers' work, bids and awards contracts to subcontractors, and ensures developments come in on time and within budget.
Company Overview: Beazer Homes is committed to employee wellbeing and life-work balance, offering development opportunities, a flexible time-off program, and an industry leading parental leave policy.
Performs all aspects of contract process, including preparing scopes of work, invitations to bid, bid lists, accurate takeoffs, bid negotiation, awarding of contract and management of change orders.

Reviews and tracks all offsite plans, including grading, sewer, water, storm drain, streets, walls (freestanding and retaining), fencing, slope landscape and model complexes. Coordinates design to meet budget and schedule with Civil Engineers, Landscape Architects, Geotechnical Engineers and Structural Engineers.

Initiates, tracks and maintains all Development budgets in JD Edwards accounting system, including coordination with Forward Planning and Accounting to track and correct errors/inaccurate information. Creates and follows cash flow projections for all projects. Reviews and approves all change orders, invoices and addendums.

Maintains all approvals and permissions to proceed in regards to permitting. Coordinates with on-site superintendents for compliance with all regulatory rules and requirements.

Works closely with Forward Planning Department to ensure timely processing of all offsite plans. Manages schedules with input from Forward Planning to accurately report construction start and completion dates.

Manages bonds. Tracks and accumulates necessary information to facilitate exonerations in timely manner. Works with Offsite Superintendents to expedite bond releases and punch list completions.

Organizes Development Department by maintaining and directing personnel in regards to procedure and filing.

Supervise Land Development Managers and Land field personnel.

College graduate, with degree in engineering, architecture, and construction or planning preferred.

At least 5 years of experience in years in construction and/or development with knowledge of engineering drawings and setting schedules for development.

Must be able to work with minimal supervision. Position may require flexible work hours and some travel.

Typical office environment.

Construction sites where temperature, weather and noise may vary; may encounter electrical, dust, poor ventilation, dangerous machinery and moving objects and toxic conditions.
Additional Responsibilities
The above statements are intended to describe the general nature and level of work being performed. They are not to be construed as an exhaustive list of all responsibilities, duties, and skills required. All employees may be required to perform duties outside of their normal responsibilities from time to time, as needed. Additionally, an employee's job duties may change at any time, in the company's sole discretion.
Personal Information Collection Notice for Job Applicants
In order to process your application, we will ask you to create an account and provide us with certain personal information, including your identification data (e.g. name, date of birth, driver's license number, contact details), education information, and professional and employment history. If you have any questions about our privacy policy or would like to learn more, please visit Beazer.com/privacy, which includes a link to an additional notice for California residents and which link can also be visited directly at Beazer.com/Californiaprivacy.
Equal Opportunity Employer
ID: 2021-3100
Street: 9465 Counselors Row