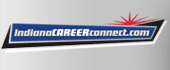 Job Information
David Weekley Homes

Land Development Manager

in

Indianapolis

,

Indiana
Explore Opportunities

Business Operations

Indianapolis, IN

Land Development Manager

Indianapolis, IN
Land Development Manager
Apply Now
The Job was shared succesfully!
Share Job
Apply Now
Share Job
Job Description
David Weekley Homes is looking for a Land Development Manager to join our Indianapolis team. This person will collaborate with the Indianapolis Land Acquisition Manager and Division President in support of the growth, profitability and vision of David Weekley Homes.
The successful candidate will have 3+ years' experience in residential land development in the Indianapolis area.
Job Responsibilities:
Manage the development of residential lots in new communities.

Participate in site selection, due diligence review, underwriting, and approvals for proposed new land acquisitions.

Manage and oversee the efforts of outside parties (engineers, planners, contractors, City representatives, joint venture partners) as needed to accomplish the two above objectives.

Work interactively with local and corporate team members to assess the feasibility of potential land purchases.

Perform budget review of potential land purchases, work with local Land Manager to prepare various project proformas to assess potential financial outcomes under various acquisition and development scenarios.

Produce proforma and budget projections for deals under consideration; maintain these projections on a quarterly basis throughout the life of the project.

Manage and oversee the development of active projects from acquisition to lot delivery.

Oversee the efforts of fee developers and Joint Venture partners for outside-developed projects.

Support Land Acquisition Manager with strategic thinking, land planning ideas, pre-planning, and development cost info during the conceptual and planning phases of communities; manage and oversee the lot delivery of active projects.

Review and approve all development related invoices on a monthly basis

Job Requirements:

Experience in civil engineering (P.E. registration is a plus)

3-5 years relevant experience (Familiar with home building industry)

Comfortable with financial proformas and spreadsheets

Strong Microsoft Word, Microsoft Excel, and CAD skills

Ability to read and understand Civil and Architectural drawings.

Bachelor's degree in engineering, finance, real estate or a related field is preferred

Some travel may be required

The ideal candidate will possess these characteristics:

Considerable initiative and drive

Ability to balance multiple and competing priorities

Driven to push for results with a measured sense of urgency

Ability to see the Big Picture while maintaining focus on the day-to-day details that result in a successfully developed community

Proficient in interpreting and analyzing financial reports.

Ability to influence a large number of external people to put your priorities first, with tempered assertiveness.

Determining order of importance of priorities, i.e. what to work on and when.

Excellent written and verbal communication skills.

Professional demeanor, with a positive attitude
Come and join our winning team recognized by Fortune Magazine as " One of the Top 100 Companies to Work For" 14 times! David Weekley Homes builds in 20 markets from coast to coast and is the largest privately-held builder in America. We offer an excellent benefits package that includes:
Health Insurance - Medical, Dental and Vision

401k and discretionary match

Employee Stock Ownership Plan

Profit Sharing

Vacation, Holidays & PTO

New Home Discount for Team Member & Family

Team Member Product Discount

Community Outreach

And More!
Note to Job Seekers: No telephone calls please. Interviews are by appointment only. Your resume will be reviewed and qualified candidates will be contacted in the event that there is a potential job match, or if further information is needed.