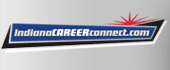 Job Information
Allegion

Lead Hardware Engineer

in

Indianapolis

,

Indiana
Creating Peace of Mind by Pioneering Safety and Security
At Allegion, we help keep the people you know and love safe and secure where they live, work and visit. With more than 30 brands, 11,000+ employees globally and products sold in 130 countries, we specialize in security around the doorway and beyond.
Job Description:
At Allegion, we help keep people safe and secure where they live, work and visit. With more than 25 brands sold in almost 130 countries across the globe, we specialize in security around the doorway and beyond: everything from residential and commercial locks, door closer and exit devices, steel doors and frames to access control and workforce productivity systems.
Allegion is looking for a highly motivated Lead Hardware Engineer capable of working collaboratively in a cross-functional team environment. The candidate will be expected to lead new product development hardware designs for all project phases. Additionally, the candidate will supervise, coach, and/or mentor hardware engineering team members. The candidate selected will need to be an organized self-starter comfortable working in a fast-paced design culture.
Required Knowledge, Skills, and Abilities:
Highly motivated with excellent knowledge in the development of high-volume consumer electronics products.

Must have a high emphasis on robust design practices utilizing simulation tools, circuit analysis and documentation, component de-rating, and laboratory evaluation testing.

Experience with battery powered embedded electronic analog and digital circuit design.

Must have experience completing design validation testing such as EMC/EMI, ESD, environmental and reliability testing.

Ability to develop hardware design concepts and architectures for electronic systems.

Implement and ensure adherence to engineering processes, best practices, and standards.

Capable of developing and providing day-to-day direction and oversight to other hardware engineers.

Capable of effectively working with all engineering disciplines in a team environment with good understanding of cross functional design processes (high focus on mechanical and firmware).

Demonstrated application of multiple circuit analysis tools and methods.

Proficiency with common laboratory equipment such as hand solder instruments, DMMs, oscilloscopes, power supplies, and other equipment.

Ability to direct and coordinate manufacturing of prototype and production designs.

Ability to develop and manage a hardware schedule.

Responsible for leading hardware design reviews and contributing to overall project design reviews.

Responsibility for delivering technical project documentation.

Capable of identifying system risks and developing mitigation plans.

Can quickly complete root cause analysis and implement corrective action while balancing project deadlines.

Ability to solve problems and lead others in resolving problems.

Possesses strong interpersonal skills, must be resourceful and flexible, and actively participate in decision making processes.

Good written and verbal communication skills, effective presentation skills.

Possesses good organization skills with the ability to contribute to multiple projects.

Ability to travel up to 20%.
Desired Knowledge, Skills, and Abilities:
Experience with RF design is highly desired.

Experience with IoT design for home automation is a plus

Familiarity with PCB layout, fabrication, and assembly processes.

Experience in high density electronic design (QFNs, BGAs, Modules).

Familiarity with Crypto-Authentication devices is a plus.

Experience with ARM based microcontrollers is a plus.

Experience with Altium Designer is a plus.

Familiarity with NFC, RFID, Proximity, and Smart card technologies is a plus.

Familiarity with Z-Wave, ZigBee, Bluetooth Low Energy, and/or Wi-Fi radio hardware is a plus.

Experience designing embedded electronics for harsh environmental conditions is a plus.

Experience working with regulatory bodies such as UL, FCC, and BHMA is a plus.

Familiarity with RoHS and REACH conformity is a plus.
Required Education and/or Experience:
BS or higher in Electrical Engineering

8+ years in high volume consumer electronics design
We Celebrate Who We Are!
Allegion is committed to building and maintaining a diverse and inclusive workplace. Together, we embrace all differences and similarities among colleagues, as well as the differences and similarities within the relationships that we foster with customers, suppliers and the communities where we live and work. Whatever your background, experience, race, color, national origin, religion, age, gender, gender identity, disability status, sexual orientation, protected veteran status, or any other characteristic protected by law, we will make sure that you have every opportunity to impress us in your application and the opportunity to give your best at work, not because we're required to, but because it's the right thing to do. We are also committed to providing accommodations for persons with disabilities. If for any reason you cannot apply through our career site and require an accommodation or assistance, please contact our Talent Acquisition Team .
© Allegion plc, 2020 | Block D, Iveagh Court, Harcourt Road, Dublin 2, Co. Dublin, Ireland
REGISTERED IN IRELAND WITH LIMITED LIABILITY REGISTERED NUMBER 527370
Allegion is an equal opportunity and affirmative action employer (https://www.allegion.com/corp/en/careers/equal-opportunity.html)
Privacy Policy
Join Our Talent Network (https://www.applytracking.com/optin.aspx?c=JM%2bYYM49ORLnaCr9EobAURIpQPZbjwuJ)
We are Allegion.
A team of experts.
United under a common desire;
Protect today innovate for tomorrow.
And never settle for the status quo.
We believe in anticipating opportunities
by sharpening our skills
and finding new answers
through collaboration.
We believe in a safer, more secure world.
We believe in providing peace of mind.
We believe in being true to ourselves and to those
who trust-in our protection.
We are many. We are one.
We are Allegion.
Allegion