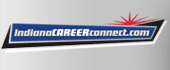 Job Information
ACV Auctions

Logistics Analyst

in

Indianapolis

,

Indiana
ACV Auctions is the leading dealer-to-dealer, online automotive marketplace in the nation. We bring transparency to every transaction from start to finish, ensuring peace of mind and value for our customers. We do this with a combination of the industry's best technology and the world's best people. As a result of our team's tireless effort and dedication, we're growing at a staggering rate. ACV is attracting new people from widely different backgrounds and geographies who are invested in the genuine belief that we are creating something special.
Who we are looking for
ACV is looking for passionate individuals that can think outside the box in creating optimal routing of field auto inspector's daily schedule using work optimization software. The Logistics Analyst is responsible for driving the productivity and efficiency of their region working in tandem with the Regional Manager. This successful candidate will challenge and push the status quo using their analytical skills to optimize the region, lower costs to deliver, coordinate with Logistics Coordinators, and meet client service level agreements.
What you will do
Develop rules to dispatch work to inspectors, creating optimal routes that optimize productivity, keep travel between assignments to a minimum, and capture work in a timely manner in accordance with customer agreements

Manage the settings of the workforce optimization tool to understand the strengths and weaknesses of both the available routes in an area and the individual inspector

Analyze reports to understand weaknesses in service delivery and adjust schedules to strengthen timing deficiencies as well as improve profitability

Work with analytics team to develop business intelligence capable of identifying nuances of the region to customize work schedules

Collaborate with Territory Managers to ensure optimal staffing levels considering fluctuations in customer volume, seasonal patterns, personal time off, product mix, and new customer on-boarding

Develop an intimate understanding of the workforce optimization tool to deliver most of the work without manual intervention

Use reports and data to drive intelligent design of the workforce optimization tool

Gain detailed understanding of the region to set optimized work areas, designing shifts that maximize revenue and profit, and allow minimized timing of delivery of a variety of product mixes

Work as a team to deliver world class service to clients specializing in one region, but collaborating as a team to drive best practices

Collaborate with the logistics coordinator to ensure that both customer and inspector needs are being met.
SKILLS
Has the ability to prioritize work between business and customer needs

Diligently attends to details and pursues quality in accomplishing tasks

Examines data to grasp issues, draw conclusions, and solve problems

Recognizes situations that warrant initiative and moves forward without hesitation; reasonably resolves issues, problems, or situations
COMPETENCIES
Adapts to changing business needs, conditions, and work responsibilities and works with a variety of situations, individuals, groups, and varying customer needs

Adapting to and working with a variety of situations, individuals, and groups. Openness to different and new ways of doing things; willingness to modify one's preferred way of doing things

Displays an ongoing commitment to learning and self-improvement; desiring and making an effort to acquire new knowledge or skills for work

Focuses on results and desired outcomes and how best to achieve them in order to get the job done.
What you will need
College degree in transportation, logistics, , or supply chain management and or work experience of 2+ years in analyst role can be college internships.

Must have advanced knowledge in Microsoft Excel or other business intelligence software

Salesforce or Field Service Lightning experience a plus
ACV Auctions is an equal opportunity employer (EOE) and all qualified applicants will receive consideration for employment without regard to race, color, religion, sex, national origin, disability status, protected veteran status, or any other characteristic protected by law.