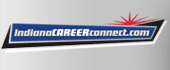 Job Information
CDM Smith

Louis Perry Group - Associate Construction Manager (entry-level)

in

Indianapolis

,

Indiana
28091BR
Requisition ID:
28091BR
Business Unit:
LPG
Job Description:
IMPORTANT NOTE: this position will be located at our Wadsworth, Ohio office but may require on-site work at one of our project sites throughout the continental United States (25% up to 100% travel). Work location is project-dependent.
As an Entry Level Associate Construction Manager, this candidate will be responsible for assisting the Construction Manager with the overall construction of a project.
Primary Duties and Responsibilities
Particular responsibilities may vary from project to project; however, they essentially include:
-Responsible for the assistance and coordination with the Construction Manager of the overall field operations of a project from the standpoint of scheduling, daily reports, quality control reports, conformance to drawings, specifications, and communication with the subcontractors, if required.
-Ability to utilize value judgment and communicate closely with the Construction Manager.
-Observes construction to ensure contractor work is correct, safe, meets quality control measures and the intent of the design and/or shop drawings.
-Writes Daily Reports and Quality Inspection Reports for review with the Construction Manager which becomes record document.
-Takes progress photographs of construction events and labels and identifies each photograph.
-Assist Construction Manager with Monthly Progress Reports.
-Ensures that contractors are using the latest design drawing revision for construction.
Accountability
-Provide accurate information in the Daily Reports and Quality Inspection Reports.
-Monitoring construction schedule with/for the Construction Manager.
-Maintain responsive, smooth relations with parallel operation within The Perry Group.
-Understand The Perry Group Quality Policy Statement.
-Follow the Quality Systems Work Instructions.
Job Title:
Louis Perry Group - Associate Construction Manager (entry-level)
Group:
LPA
CDM Smith Employment Type:
Regular
Minimum Qualifications:
The Associate Construction Manager shall have the following:
-Bachelor's degree or,
-One (1) or more years of relevant experience with an Associate degree or,
-Three (3) or more years of relevant experience with a high school diploma or equivalent.
The Bachelor's or Associate degree must be in Construction Management, Engineering, or similar technical field.
Preferred Qualifications:
ability and desire to travel, as this position could be located at one of our project sites throughout the continental United States (25% up to 100% travel). Work location is project-dependent.
-industrial / heavy commercial markets (power, petrochemical, rubber)
-OSHA certification (10, 30, etc.)
EEO Statement:
The Louis Perry Group is an Equal Opportunity/Affirmative Action employer. All qualified applicants will receive consideration for employment without regard to race, color, religion, sex, national origin, disability, or protected veteran status.
Job Site Location:
United States - Nationwide
Agency Disclaimer:
All vendors must have a signed Louis Perry Group Placement Agreement from the Louis Perry Group Recruiting Lead to receive payment for your placement. Verbal or written commitments from any other member of the Louis Perry Group staff will not be considered binding terms. All unsolicited resumes sent to the Louis Perry Group and any resume submitted to any employee outside of the Louis Perry Group's Recruiting Lead will be considered property of the Louis Perry Group. The Louis Perry Group will not be held liable to pay a placement fee.
Amount of Travel Required:
100%
Assignment Category:
Fulltime-Regular
Why Louis Perry?:
Louis Perry & Associates:
Built on a foundation of strong values, high morals, integrity and passion, Louis Perry & Associates will not only provide you with a rewarding career but the encouragement and tools to become a success.
More than being one of the largest and fastest growing engineering and architectural firms in the nation, Louis Perry & Associates also offers a world of opportunity. From training courses and seminars to state-of-the-art technology and a stable, supportive corporate environment, we're committed to providing the best for our employees and securing the continued success of our company
The Perry Group:
The Perry Group is a full-service, design/build, general construction and construction management firm and a specialized equipment systems manufacturer. Over the past twelve years, we have built, fabricated and managed nearly $1 billion worth of construction and equipment projects.
Visa Sponsorship Available:
No - We will not support sponsorship, i.e. H-1B or TN Visas for this position
Skills and Abilities:
Knowledge, Skills, and Abilities Necessary to Perform Essential Job Functions:
-Strong computer aptitude to include basic knowledge of Microsoft Office & Excel with preferred knowledge in Microsoft.
-Strong organizational and communication skills.
-Team player attitude.
-Understanding of building materials and construction methods; knowledge of procedures for construction and ability to read and understand construction documents.
-Ability to make independent decisions.
-Cost conscious.
-Passionate.
-Work overtime as required.
CDM Smith