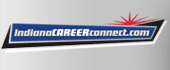 Job Information
Indy Gov

Manager - Air Planning

in

Indianapolis

,

Indiana
Manager - Air Planning
Print (http://agency.governmentjobs.com/indianapolis?jobID=3068688&sharedWindow=0)
Apply
Manager - Air Planning
Salary
$42,000.00 - $48,000.00 Annually
Location
City County Building, IN
Job Type
Full Time
Department
Department of Public Works-Policy and Planning
Job Number
05982
Closing
5/17/2021 11:59 PM Eastern
Description

Benefits

Questions
Position Summary
Position is responsible for managing and facilitating the progress and results of multiple projects in various areas related to sustainability. Overall responsibilities include air quality research, air quality trends analysis, air quality planning, CDP, GHG collection, and analysis, federal & state rule review, and interactions with a wide variety of industrial, environmental, and political groups.
Position Responsibilities
Manages air planning and other sustainability and resilience programs. Works with staff of OoS to prepare budget, reports, contracts, and grants.
Communicates with IDEM and USEPA on local, regional, and national air pollution control programs.
Provides technical assistance to internal and external customers on subjects including the natural environment (including air and water quality), climate adaptation and mitigation, resilience, smart cities, green infrastructure, waste reduction, energy, mobility and land use.
Identifies costs and benefits of individual projects and initiatives; including pay-back times, environmental benefits, life-cycle costs, etc.
Identifies funding opportunities to enable implementation city sustainability projects, including grant writing, administration and reporting as needed.
Track outcomes, data, outputs and budget expenditures and ensure the project is attaining goals and objectives within the projected timeline for project completion, making adjustments with required entities as necessary.
Supervises and manages environmental projects assigned to staff.
Works both independently and as a member of a group as needed. Is capable of working with limited supervision.
This list of duties and responsibilities is not intended to be all-inclusive and may be expanded to include other duties or responsibilities that management may deem necessary from time to time.
Qualifications
Bachelor's degree in Environmental Science, Environmental Engineering, and/or related field is preferred. Master's degree preferred. A minimum of six (6) years' experience with environmental regulation is required. Any combination of education and experience in environmental management/planning equal to ten (10) years is acceptable. Effective oral and written communication is essential. Interactions with others require a high degree of courtesy, tact, diplomacy and sound judgment. Ability to work independently. Ability to work with governmental employees at the policy, administrative, technical, and support levels. Also works with representatives of other governmental agencies, businesses and institutions, and with the general public. Must follow all policies and guidelines of the City and ensures highest ethical standards are met. Ability to coordinate a staff of other divisions or departments for specific projects.
Independent Judgment
Independent judgment is regularly utilized when there are no available policies and procedures, and errors may cause inconsistencies as well as regulatory conflicts, and financial loss to regulated sources and the city.