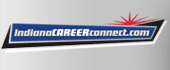 Job Information
Facebook

Marketing Insights Researcher

in

Indianapolis

,

Indiana
Intro:
Facebook's mission is to give people the power to build community and bring the world closer together. Through our family of apps and services, we're building a different kind of company that connects billions of people around the world, gives them ways to share what matters most to them, and helps bring people closer together. Whether we're creating new products or helping a small business expand its reach, people at Facebook are builders at heart. Our global teams are constantly iterating, solving problems, and working together to empower people around the world to build community and connect in meaningful ways. Together, we can help people build stronger communities - we're just getting started.
Summary:
This is an exciting time at Facebook. As Facebook continues to grow and reach more than 2 billion people globally, being able to effectively connect and build trust with our users is more important than ever.
This role is an integral part of that effort - from creating the foundational insights to guide marketing strategy to helping design, execute and deliver high-impact outbound marketing campaigns that create cohesion and conversation. To do so, you'll need a deep understanding of how to build reputation campaigns from end-to-end, fueled by culturally relevant insights, with experience applying insights to creative development and forming strong partnerships with internal stakeholders and external agencies. You'll balance upstream strategic impact with downstream tactical execution.
The ideal candidate will have practical expertise in both qualitative and quantitative research methodologies. Also important for this role is a strong bias for cultural empathy, experience ensuring alignment and consistency with brand, product, and policy goals, and a track record of productively partnering with cross-functional peers and creative agencies.
Required Skills:
You will influence marketing and communications strategy and represent the consumer.

You will design and execute quantitative and qualitative research to support the marketing organization and Facebook at large.

You will help build the foundation of insights to drive our emerging markets strategy into the future.

You will collaborate with varying stakeholders across the Facebook Company family of apps to communicate a consistent message.
Minimum Qualifications:
8+ years of experience in Quantitative and Qualitative research.

Knowledge of topics in public policy, trust, or reputational challenges and experience conducting research among different audiences.

Experience with researching difficult or sensitive topics.

Experience working with behavioral data, and collaborating with data analytics/science or engineering teams.

Experience using primary and secondary research to influence decision making, executives and colleagues.

Experience communicating and presenting research findings to internal and external stakeholders and partners at all levels in the organization.

Experience directing agencies/vendors.

Experience executing quantitative research, including questionnaire design, fielding, analytics, and reporting.

Social platforms and mobile ecosystems experience.
Preferred Qualifications:
Experience with product/program development research, including jobs-to-be-done, customer journey mapping and driver modeling.

Experience in a consumer technology company.
Industry: Internet
Equal Opportunity: Facebook is proud to be an Equal Opportunity and Affirmative Action employer. We do not discriminate based upon race, religion, color, national origin, sex (including pregnancy, childbirth, or related medical conditions), sexual orientation, gender, gender identity, gender expression, transgender status, sexual stereotypes, age, status as a protected veteran, status as an individual with a disability, or other applicable legally protected characteristics. We also consider qualified applicants with criminal histories, consistent with applicable federal, state and local law. Facebook is committed to providing reasonable accommodations for candidates with disabilities in our recruiting process. If you need any assistance or accommodations due to a disability, please let us know at accommodations-ext@fb.com.
Facebook