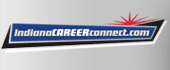 Job Information
Masco Corporation

Marketing Internship

in

Indianapolis

,

Indiana
Job Description
At Delta Faucet Company we treat our interns and co-ops like real employees. We want you to be able to experience what it is really like to work here.
In this position, you will have the opportunity to work with various team members to contribute to the success of our trade business across our three brands. The trade channel is made up of various customer segments – showroom, designer/influencer, single-family builder, multifamily builder and installer. You will help develop and execute marketing plans to continue to grow brand loyalty and sales within these key customer segments. This is a customer-focused role that collaborates with various other facets of the company including sales, product development, R&D, brand marketing, digital marketing as well as outside creative agency partners. In addition to managing smaller scale projects, daily tasks of the job can range from attending meetings, preparing presentations to coordinating customer trainings/events. The Trade Channel Marketing team is a fun, collaborative and hardworking team of seven individuals who care passionately about the customer experience with our brands and products. There will be a fair amount of collaboration and individual work daily so come prepared for both!
Responsibilities:
Support (4) channel managers day-to-day in executing their annual marketing plans / initiatives for the various trade customer segments

Help develop strategy, find opportunities, and build a marketing plan for the Installer segment

Support product launch campaign development and process. This includes all aspects from marketing materials (print, video, digital) to training/displays/customer events, etc.

Opportunity to lead these efforts for new category expansion launches led by the kitchen & bath trim product team

Support literature creation, development, and analytics for important customer tools such as the price book, digital price book, full-line catalog, collection reference guide, etc.

Audit product information on the website and within literature to develop consistency across all marketing materials and ensure accuracy.

Assist with the development & launch of much needed virtual tools including a B2B website for our trade customers as well as a new project proposal tool.

Support the design file creation and distribution process for all our products across brands. Help structure a process that builds efficiencies and a plan that improves customer exposure.

Help develop and execute a strategy to better leverage our trade association partnerships both at the corporate and individual sales agency level.

Administrative Support – Packaging & shipping faucets, submitting no charge customer orders, organizing promotional materials and product setup to support customer events, detailing meeting minutes, etc.
Education & Experience:
Undergraduate Junior or Senior working towards a bachelor's degree in Marketing or Communications.

Strong communication and time management skills.

Proficient in Excel, PowerPoint, and Word.
Company
Delta Faucet Company
Part time
Masco Corporation (the "Company") is an equal opportunity employer and we want to have the best available persons in every job. The Company makes employment decisions only based on merit. It is the Company's policy to prohibit discrimination in any employment opportunity (including but not limited to recruitment, employment, promotion, salary increases, benefits, termination and all other terms and conditions of employment) based on race, color, sex, sexual orientation, gender, gender identity, gender expression, genetic information, pregnancy, religious creed, national origin, ancestry, age, physical/mental disability, medical condition, marital/domestic partner status, military and veteran status, height, weight or any other such characteristic protected by federal, state or local law. The Company is committed to complying with all applicable laws providing equal employment opportunities. This commitment applies to all persons involved in the operations of the Company regardless of where the employee is located and prohibits unlawful discrimination by any employee of the Company.
Masco Corporation is an E-Verify employer. E-Verify is an Internet based system operated by the Department of Homeland Security (DHS) in partnership with the Social Security Administration (SSA) that allows participating employers to electronically verify the employment eligibility of their newly hired employees in the United States. Please click on the following links for more information.
E-Verify Participation Poster: English & Spanish at https://e-verify.uscis.gov/web/media/resourcesContents/E-VerifyParticipationPoster_ES.pdf
E-verify Right to Work Poster: English at https://www.uscis.gov/sites/default/files/USCIS/Verification/E-Verify/E-VerifyNativeDocuments/RighttoWorkPosterEnglish.pdf , Spanish at https://www.uscis.gov/sites/default/files/USCIS/Verification/E-Verify/E-VerifyNativeDocuments/RighttoWorkPosterSpanish.pdf
#LI-DNI
Masco Corporation is a global leader in the design, manufacture and distribution of branded home improvement and building products. Our products enhance the way consumers all over the world experience and enjoy their living spaces. Our portfolio of industry-leading brands includes Behr® paint; Delta® and Hansgrohe® faucets, bath and shower fixtures; Kichler® decorative and outdoor lighting and HotSpring® spas, to name a few.
At Masco, we believe in better living possibilities—for our homes, our environment and our community. Across our businesses and geographies, we seek out these possibilities to grow ourselves, enhance our consumers' lives, create returns for our shareholders and improve the world around us. We believe a strong, supportive presence in the communities where we live, work and do business is vital. We partner with organizations that are as driven as we are to support the growth of our communities, encourage and enable equity and provide safe, affordable housing for all families.
Masco Corporation