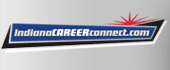 Job Information
Masco Corporation

Marketing Research Internship

in

Indianapolis

,

Indiana
Job Description
This internship is to start in May 2021 working 40 hours a week during the summer time frame and extending into the Fall semester at 15-20 hours a week.
Do you like getting into people's heads to figure why they do what they do? Are you motivated by organizing, analyzing, and conveying insights to a broad team? If you answered yes to these questions, we want to meet you. Our goal is to provide exposure to working for a corporation and to enhance the skills you already have. In this position you will learn and experience how to draw out insights from primary research and build storylines from data that impact strategy at Delta.
Responsibilities:
The market research intern will participate in planning, executing, and implementing primary qualitative and quantitative research and develop insights that impact the company. This position has the opportunity to interact with many functional areas including brand, product development, R&D, and design.
Some specific areas of responsibility include:
Assist with developing and handling research projects

Data analysis and creation of research reports

Preparation of stimulus maps and product for Product Design Testing

Supporting Home Use Tests (HUT)
This position may have the opportunity for light travel to observe focus groups and/or participate in ideation sessions
Education & Experience:
This position requires:
Junior or Senior standing in a marketing related discipline by June 2020

Strong skills in Excel, PowerPoint, and Word, good attention to detail, and ability to handle multiple tasks
Company
Delta Faucet Company
Part time
Masco Corporation (the "Company") is an equal opportunity employer and we want to have the best available persons in every job. The Company makes employment decisions only based on merit. It is the Company's policy to prohibit discrimination in any employment opportunity (including but not limited to recruitment, employment, promotion, salary increases, benefits, termination and all other terms and conditions of employment) based on race, color, sex, sexual orientation, gender, gender identity, gender expression, genetic information, pregnancy, religious creed, national origin, ancestry, age, physical/mental disability, medical condition, marital/domestic partner status, military and veteran status, height, weight or any other such characteristic protected by federal, state or local law. The Company is committed to complying with all applicable laws providing equal employment opportunities. This commitment applies to all persons involved in the operations of the Company regardless of where the employee is located and prohibits unlawful discrimination by any employee of the Company.
Masco Corporation is an E-Verify employer. E-Verify is an Internet based system operated by the Department of Homeland Security (DHS) in partnership with the Social Security Administration (SSA) that allows participating employers to electronically verify the employment eligibility of their newly hired employees in the United States. Please click on the following links for more information.
E-Verify Participation Poster: English & Spanish at https://e-verify.uscis.gov/web/media/resourcesContents/E-VerifyParticipationPoster_ES.pdf
E-verify Right to Work Poster: English at https://www.uscis.gov/sites/default/files/USCIS/Verification/E-Verify/E-VerifyNativeDocuments/RighttoWorkPosterEnglish.pdf , Spanish at https://www.uscis.gov/sites/default/files/USCIS/Verification/E-Verify/E-VerifyNativeDocuments/RighttoWorkPosterSpanish.pdf
#LI-DNI
#CB, #MONS-PLUMB
Masco Corporation is a global leader in the design, manufacture and distribution of branded home improvement and building products. Our products enhance the way consumers all over the world experience and enjoy their living spaces. Our portfolio of industry-leading brands includes Behr® paint; Delta® and Hansgrohe® faucets, bath and shower fixtures; Kichler® decorative and outdoor lighting and HotSpring® spas, to name a few.
At Masco, we believe in better living possibilities—for our homes, our environment and our community. Across our businesses and geographies, we seek out these possibilities to grow ourselves, enhance our consumers' lives, create returns for our shareholders and improve the world around us. We believe a strong, supportive presence in the communities where we live, work and do business is vital. We partner with organizations that are as driven as we are to support the growth of our communities, encourage and enable equity and provide safe, affordable housing for all families.
Masco Corporation