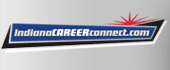 Job Information
Matrix Technologies, Inc.

Mechanical Engineer

in

Indianapolis

,

Indiana
We are seeking an energetic Mechanical Engineer with excellent mathematic skills and a knack for inherently understanding how mechanical systems or machines operate to join our growing team. Our projects are as unique as our customers which requires keen intuition, sound judgement, intense organization and flawless communication.
Are you looking for a new challenge every day? No two projects are ever the same at Matrix. Our diverse experience and diverse relationships in all industries allow us to excel in many arenas. Our customer industries range from Oil Refining to Ice Cream packaging and present us with new opportunities to serve those industries every day.
Are you interested in joining a growing organization? We are looking for go-getters, trend-setters, leaders and communicators to drive our long-term growth through long-term business relationships.
Do you have an eye for detail? Details are key to any successful project. Matrix Engineers must have the highest regard for details of design, drawing standards, safety, schedules, budgets and communication.
Are you a fantastic communicator? In order for the Engineer to excel in this position, a thorough knowledge of grammar usage with excellent written, oral and interpersonal communication skills is required. These communication skills are vital to positive communications directly with clients and internal team members alike.
Are you self-driven? The Engineer will be expected to demonstrate an innate ability to perform multiple tasks under supervision, the ability to follow tasks to completion, the tenacity to seek answers out, a characteristic drive to excel, excellent organization skills and a distinctive ability to excel in a team environment.
If you are passionate about what you've read here and you meet the requirements below, we'd like to hear from you!
Four-year mechanical engineering degree from an ABET accredited school.

0-5 years experience

Works safely at all times

Can demonstrate an ability to work with a 3D design package (SolidWorks, AutoCAD, Inventor, etc)

Ability to travel locally or travel to alternate work sites will be required to support Matrix clients and projects

Ability to occasionally travel overnight will be required to support Matrix clients and projects

Additional engagements to be expected in the role include:

Assist in writing project construction specifications and prepare bid packages.

Specify and layout processing equipment, packaging equipment, product conveyors and finished case conveyors

Solicit equipment quotations, review and make recommendations as the client representative

Assist in the production of clear design and construction packages, including Layouts and Detail Drawings, Equipment Lists and BOMs, and Scopes of Work.

Learn and assist with Piping designs for processing facilities in all industries.
Physical Requirements
While performing the duties of this job, the employee is occasionally required to stand; walk; sit; stoop, kneel, crouch; use hands to finger, handle, or feel objects, tools or controls; reach with hands and arms; talk, and hear.

The employee must frequently lift and/or move objects up to 10 pounds and occasionally lift and/or move objects up to 25 pounds

Specific vision abilities required by the job include close vision, distance vision, color, vision, peripheral vision, depth perception, and the ability to adjust focus

This employee may perform industrial field work which could include exposure to hazardous locations, inclement weather, moving mechanical parts, noise, ladders, uneven ground, and stairs

This employee may perform industrial field work which could include exposure to a wide range of known food allergens
At Matrix Technologies, our core values define our culture and we live out those values in everything we do. We call this "The Matrix Way." We strive for a culture that promotes teamwork and collaboration, engagement, and talent development. Our culture reflects what the modern workforce wants and inspires our employees to perform their best. We support our employee's personal goals and interests with flexible work schedules and options for increased paid time off. This focus on the employee experience is why we have been named a Top Work Place by the Toledo Blade. To ensure we are providing our customers with the best solutions from the industry's leading experts, we encourage our employees to grow professionally by offering technical and leadership training, tuition reimbursement, memberships to professional societies, and diverse experiences.
Since 1980, Matrix Technologies, Inc. and our professional team of engineering and automation experts have been the leading single source for any process, facility, or automation engineering need. We only hire the best which allows us to provide our customers with "A Better Process for Success". Our talented staff and processes have also earned us a spot in the Control Engineering System Integrator Hall of Fame.
Matrix Technologies is a versatile, platform-independent, full-service resource for process design, automation and information system engineering. We have a commitment to our clients and it shows with 87% of our projects being repeat engagements from satisfied customers. Matrix Technologies has expertise in oil & gas, chemical, food & beverage, consumer packaged goods, pharmaceutical/biotech, aggregates, discrete manufacturing, automotive, glass, and metals.
Come see what "The Matrix Way" is all about!
ID: 2021-1812
External Company URL: https://matrixti.com/
Street: 6625 Network Way