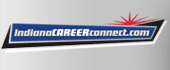 Job Information
Lilly

Medical Director

in

Indianapolis

,

Indiana
At Lilly, we unite caring with discovery to make life better for people around the world. We are a global healthcare leader headquartered in Indianapolis, Indiana. Our 35,000 employees around the world work to discover and bring life-changing medicines to those who need them, improve the understanding and management of disease, and give back to our communities through philanthropy and volunteerism. We give our best effort to our work, and we put people first. We're looking for people who are determined to make life better for people around the world.
Organization Overview:
At Lilly, we serve an extraordinary purpose. We make a difference for people around the globe by discovering, developing and delivering medicines that help them live longer, healthier, more active lives. Not only do we deliver breakthrough medications, but you also can count on us to develop creative solutions to support communities through philanthropy and volunteerism.
Responsibilities:
The Director - Medical is delegated various responsibilities by the Sr. Director - Medical or equivalent role to provide leadership, supervision, coordination, coaching, career development, and performance management for all individuals that directly report to them within the business unit, country(ies), or geographic hubs. The position is a developmental role for future management leaders and is intended to provide a balance of management/administrative and technical responsibilities. The position requires a partial transition from a direct CRP/CRS contributor role to managerial/supervisory responsibilities and activities of achieving results through others while supporting the management team in fulfilling corporate goals and initiatives. The Director - Medical will support staff within his/her product or therapeutic group. The Director- Medical may be delegated such responsibilities as approval authority for grants and contracts, protocols and protocol amendments, label changes, scientific e-disclosure, informed consent documents, travel authorizations, expense reports, and other documents related to the work of the group.
In addition to his/her focused administrative/management responsibilities, the Director - Medical participates in strategic planning for and oversight of the clinical research while leading medical affairs activities of the Director's area of responsibility. The Director - Medical will also interact with external consultants and organizations, opinion leaders, and worldwide regulatory agencies, and will provide oversight for responding to medical and regulatory questions and requests related to product.
The Director - Medical helps to assure that the group's activities are clearly aligned with the strategic priorities of the respective business unit global Medical Affairs team, brand team(s), global Development team(s), and Therapeutic Area Program Phase, Early Phase/ Clinical Pharmacology, and Translational Medicine team(s). The Director - Medical plays a role in several stages of drug development, with a primary focus on late-phase development, product launch, and commercialization. In the absence of the Sr. Director – Medical (or through delegation), the Director­ Medical may carry out certain responsibilities of the Sr. Director. The Director - Medical maintains the ongoing responsibilities of a Clinical Research Physician for product support and clinical research in his/her area (see area job description for CRP to review job responsibilities), adjusted and balanced to level and extent as appropriate to correspond to the needs of the area and role.
The Director - Medical is aware of and ensures that all activities of the medical team are in compliance with current local and international regulations, laws, guidance (e.g. FDA, ICH, and CPMP etc.), Good Clinical Practices (GCPs), company standards, Lilly policies and procedures, company integrity agreements and the Principles of Medical Research and are aligned with the medical vision.
The core job responsibilities may include those listed below as deemed appropriate by line management, as well as all other duties as assigned.
Career Development and Performance Management of direct reports

Oversight of clinical planning, budgeting, and execution

Scientific and Technical Expertise

Scientific data dissemination and exchange

Business customer support (Pre and post launch)

Regulatory submission responsibilities

Overall Administrative Responsibilities

Local Therapeutic Area Responsibilities

Recruitment
Basic Qualifications:
Minimum of 5 years of pharma and/or clinical research experience

Minimum of 3 years of leadership experience managing direct reports and cross-functional leadership
Additional Skills/Preferences:
Demonstrated understanding of the local area/region's medical marketplace

Demonstrated evidence for the capacity to lead and manage groups of professionals with examples of successful leadership and influence

Demonstrated experience with strong communication, interpersonal, and negotiation skills

Ability to travel away from office

Fluent in English, verbal and written communication
Eli Lilly and Company, Lilly USA, LLC and our wholly owned subsidiaries (collectively "Lilly") are committed to help individuals with disabilities to participate in the workforce and ensure equal opportunity to compete for jobs. If you require an accommodation to submit a resume for positions at Lilly, please email Lilly Human Resources ( LillyRecruitingCompliance@lists.lilly.com ) for further assistance. Please note This email address is intended for use only to request an accommodation as part of the application process. Any other correspondence will not receive a response.
Lilly is an EEO/Affirmative Action Employer and does not discriminate on the basis of age, race, color, religion, gender, sexual orientation, gender identity, gender expression, national origin, protected veteran status, disability or any other legally protected status.
At Lilly we strive to ensure our employees are part of a team that cares about them and our shared purpose of making life better for those around the world. How do we do this? We continue to look for ways to include, innovate, accelerate and deliver while maintaining integrity, excellence and respect for people.​ We hope that you seek to join us on our journey as we create medicine and deliver improved outcomes for patients across the globe!
#WeAreLilly
Lilly