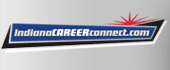 Job Information
Covance

Medical Technologist - Genomics (5K Sign-On Bonus)

in

Indianapolis

,

Indiana
Job Overview:
Covance is seeking 1st or 2nd shift MedicalTechnologists to join our Genomics team in Indianapolis, IN.
We are seeking a Medical Technologist for our Indianapolis Lab. This position will perform assigned clinical laboratory testing accurately and in a timely manner. Duties will include the following:
Retrieve and check specimens against pending list.

Document specimen discrepancies. Resolve pendings.

Notify laboratory management when specimen discrepancies are not resolved.

Prepare workstation and instrumentation for the assigned testing.

Properly handle specimens and independently resolve technical specimen issues in preparation for analysis and specimen storage. Contact internal customers for clarification as needed.

Operate instruments to perform testing in accordance with established written procedures.

Performs routine testing and calculations as required. o Resolve routine and non-routine assay problems.

Ensure the validity of tests results through the performance of established quality assurance and quality control procedures.

Perform experiments, as scheduled, for evaluation of new Calibrator and/or QC lots. Summarize results of investigations and compile data for review by management.

Document quality control results. Interpret quality control results according to Westgard rules or other established departmental procedures and accurately document biases, warnings and violations of control values.

Document corrective action for unusual occurrences (e.g. QC violations, instrument related problems).

Analyze proficiency testing survey samples as patient specimens. Reagents/Materials/Supplies.

Receive, open and place in service all reagents/materials according to SOPs.

Prepare and properly label reagent, quality control, calibrator material. Document implementation of new reagents/materials according to SOPs. Perform parallel testing, linearity's, stability, other quality control practices needed to ensure validity of material prior to being placed into service. Perform inventory control of supplies and reagents as approved by management.

When data is manually entered (e.g. QC, patient data) ensure peer review is performed and documented prior to release of results.

Prepare proper documentation of test results and enter into the information system.

Generate an appropriate audit trail for all activities.

Document and communicate any result reporting problems or inconsistencies to laboratory management.

Complete testing within the expected turnaround time to meet customers' expectations.

Ensures maintenance of instruments and equipment is performed according to manufacturer and SOP requirements, and documented according to SOP. Calibrate instruments, equipment and/or assays as required and document. Perform basic instrument and equipment troubleshooting.

Perform pipette calibrations and document according to SOP.

Notify laboratory management when an instrument or equipment does not meet specifications.

Comply with regulatory guidelines and Covance Standard Operating Procedures (SOPs) at all times.

Individual is responsible for maintaining his/her complete up-to-date training file and is accountable for correcting and deficiencies found in his/her training file.

Individual is responsible for ensuring he/she is trained and training is documented prior to performing a task.

The individual successfully completes, as scheduled, competency assessment and ensures competency testing documentation is provided to management for review/retention.

Competently performs department duties as set forth in the department training checklist(s).

May assist in training new employees and follows-up to ensure training is understood.

Attends, as scheduled, department, mandatory and other meetings and training, as required according to training matrices.

Work to achieve partnership with both internal customers and external clients.

Pull data in a timely manner for review by QA and external clients. o Contribute to the provision of accurate verbal or written response to internal QA and client audit findings. Coordinate, where needed, with other resources to resolve issue.

Researches and prepares a response following investigation for quality purposes. Coordinate, where needed, with other resources to resolve issue.

Research and responds in a timely manner to internal customer inquiries regarding status of test results, retrieval of samples for testing/storage and other needs.

Understand department metrics and goals.

Demonstrate proficiency in applicable computer systems and software. Adheres to established Safety policies and Universal precaution guidelines at all times. Maintains a clean, organized and safe work environment. Minimizes biohazard waste. Cleans workstation and materials daily.

Takes action for the department when additional responsibilities and opportunities are presented.

Provide laboratory management with a report of activities upon request.

Other duties as assigned.
Education/Qualifications:
U. S. Requirements Individual must qualify as testing personnel under the following CLIA 1988 and New York State
Department of Health requirements: • Bachelor's degree in Medical Technology or Clinical Laboratory Science or other life science with completion of at least a 12-month training program in Medical Technology. OR • Bachelor's degree in a chemical, physical or biological science from an accredited college or university and one year training and/or experience in the specialty in which testing is to be performed. Such training must be equivalent to that received in a school of Medical Technology. OR • 90 semester hours from an accredited institution that include the following: 1) 16 semester hours of biology courses, which are pertinent to the medical sciences 2) 16 semester hours of chemistry (at least 6 semester hours of Inorganic Chemistry) 3) 3 semester hours of math • Completed an accredited clinical laboratory training program, or one year documented laboratory training or experience in the specialty that testing is to be performed. OR • Associate's degree in medical laboratory technology
Experience:
Molecular experience is preferred.

Seeking 1 year of experience doing patient test.

Ability to work some evenings and/or weekends.
Covance is committed to diversity in the workplace and is an equal opportunity employer (Minority/Female/Individual with Disability/Veteran/Sexual Orientation/Gender Identity). Your confidentiality and privacy are important to us.
Covance