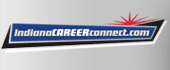 Job Information
Mid America Clinical Laboratories

Medical Technologist / Medical Laboratory Technician

in

Indianapolis

,

Indiana
Join the MACL team in our Microbiology group and advance your knowledge in this reference lab!
This is an EVENING SHIFT position with the hours of 4:00 PM - 12:30 AM
ROLE OVERVIEW: In cooperation with the department manager, the microbiologist instructs and performs routine and special laboratory assays of patient specimens in microbiology.
The ideal candidate will have one or more years specialized experience in the following disciplines:
Urine Culture
Respiratory Culture
Stool Culture
Wound Culture
Fluid Culture
CSF Blood Culture
Mycobacterium
Mycology
Gram Stains
Trichrome / OP's
Rapid Antigen Testing
The microbiologist follows established standards and policies, reviews patient results for accuracy and diagnostic correlation, uses independent decision making skills, and communicates with a variety of customers. The standard of ethical and professional performance must be consistent with established medical laboratory practice and demonstrate the philosophy of Mid America Clinical Laboratories in the performance of all duties.
EDUCATION AND EXPERIENCE NEEDED:
Bachelor's Degree in Medical Laboratory Science or Medical Technology with one year internship from an accredited School of Medical Laboratory Science / Medical Technology OR
BS/BA in Laboratory Science (Biology or Chemistry) with 2 years clinical experience OR
A BS/BA in Microbiology with 1 year of clinical microbiology experience
Certified Medical Laboratory Technologist (MLT) and meets qualifications to be a general supervisor under CLIA'88 regulations
A graduate of an Associates program will be considered as well. It is required that graduates of an MLT program have attended a program that is accredited by NAACLS.
Certification as a Medical Laboratory Scientist (MLS), Medical Technologist (MT), Clinical Laboratory Scientist (CLS), Medical Laboratory Technologist (MLT), or equivalent.
YOUR BRING THESE SKILLS:
Ability to communicate and instruct effectively
Perform independent technical and ethical decisions
Operate simple and high complexity instrumentation, perform simple and high complexity manual and automated procedures
Organize to perform multiple tasks simultaneously for maximum efficiency
Demonstrate knowledge of theory, principles, and techniques of laboratory medicine to provide services appropriate to the age of the customer served. Refer to the competency addendum for applicable age-specific skills.
MACL associates enjoy comprehensive benefits including medical, dental, vision, short-term, and long-term disability, life insurance options, 401(k), and more!